Why the Bawa-Garba ruling is relevant for all healthcare professionals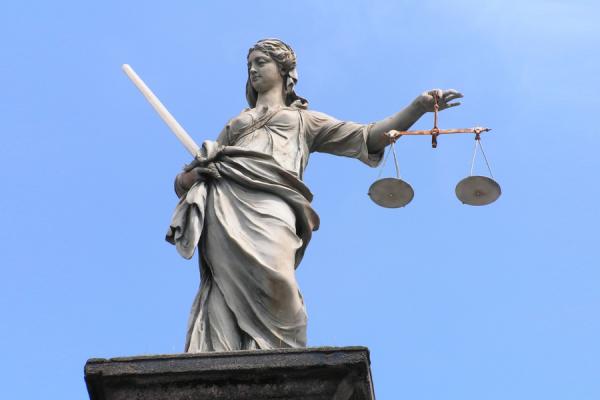 A doctor who was convicted of gross negligence manslaughter and struck off has been told that she can practice again by the Court of Appeal
Jack Adcock, 6, died from a cardiac arrest caused by sepsis at Leicester Royal Infirmary in 2011.
Dr Hadiza Bawa-Garba was subsequently convicted of gross negligence manslaughter in 2015 and given a two year suspended prison sentence.
Bawa-Garba was also dismissed from her job and, additionally suspended from practising for 12 months by the Medical Practitioners Tribunal Service. However, the General Medical Council appealed, arguing that a 12 month suspension was not sufficient to protect the public. The High Court agreed with the General Medical Council and Bawa-Garba was struck off.
Thousands of doctors up and down the country then gave their support to Bawa-Garba, complaining that doctors were being held criminally responsible for mistakes made whilst working in conditions characterised by chronic staff shortages, prolonged underfunding and low morale. An appeal raised sufficient funds for Bawa-Garba to challenge her strike off.
In a ruling on 13 August 2018, the Court of Appeal overturned the strike off and restored the 12 month Suspension Order holding that no concerns had ever been raised about the clinical competence of Bawa-Garba other than in relation to Jack Adcock's case and that her actions were neither deliberate or reckless and did not present a continuing risk to patients.
Gary Palmer, Regional Organiser of GMB, Southern Region, said, "I welcome the Court of Appeal's ruling. This was a tragic case where a child died owing to medical negligence and we support Jack's family and friends in their fight for answers and our heart goes out to them.
However, we are concerned about the actions of the General Medical Council in this case. They chose to challenge the Medical Tribunal's decision and pursue a strike off against Bawa-Garba when what they should be doing is exposing the serious crisis in the NHS resulting from underfunding and privatisation.
Charles Harrity, Senior Organiser, GMB Southern Region, said, "We are all human and we all make mistakes. This equally applies to the medical sphere and medical practitioners must be transparent in all their dealings and be encouraged to reflect and learn when things go wrong. Had the Court of Appeal upheld the strike off then the culture of openness and transparency that is vital in the healthcare sector would be compromised and patients would be less safe, not more."
He continued, "GMB has a very large membership in the healthcare sector and daily supports members when questions are raised about their practice. The Bawa-Garba case shows the importance of being in GMB as allegations can be raised against the best of us at any time."
If you are in the healthcare sector and questions are raised about your practice then please contact your local GMB representative without delay.
Enquiries:
Gary Palmer, Regional Organiser, GMB Southern Region 07552 165950 or email: Gary.Palmer@gmb.org.uk
Charles Harrity, Senior Organiser, GMB Southern Region 07977 518 042 or email: Charles.Harrity@gmb.org.uk