West Berkshire Cuts Protest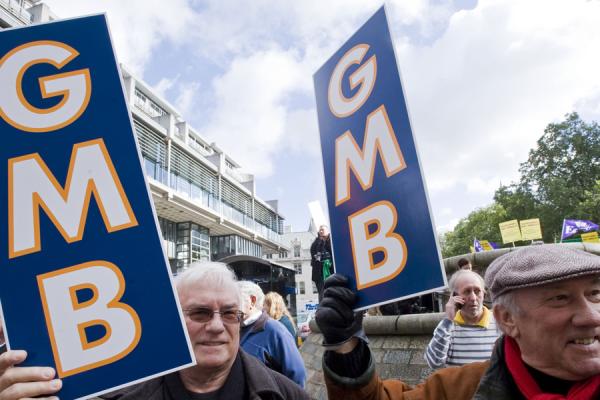 GMB will be protesting against cuts in redundancy payments proposed by West Berkshire Council for council staff on:
Thursday 30 June 2016 – 9.15 am
West Berkshire Council offices
Market Street
Newbury
The Council's Personnel Committee is holding a meeting on Thursday 30th June at 10am to debate reducing redundancy payouts for staff by 25%, a move that will potentially have a massive knock-on effect on the hundreds of staff already in fear for their jobs. The impact of the government's austerity agenda will be felt hardest by those workers, many of whom are already now at risk of redundancy as the cuts ripple through all council departments and schools.
Nikki Dancey, GMB Branch Secretary for Berkshire and North Hampshire, said "the proposed cut to workers redundancy terms is not acceptable. Many of our members, even those in 'secure' jobs at the moment, are struggling to keep up with rising prices for housing, utilities and living costs. For those facing redundancy, many of whom may be the sole-breadwinner in their family due to the current high unemployment levels, their redundancy money is the only thing saving them and their families from the immediate threat of homelessness and being forced onto benefits. The GMB will be putting their cases to the council debate to ensure that their voices are listened to.
Asia Allison, Regional Officer for GMB said, "The GMB have been active in protesting against the cuts over the last year, supporting the West Berks Save Our Services campaign, working to save jobs in the council and schools, and trying to maintain the quality of life of not only our members but also the local community who access the services provided by the Council. We will continue this struggle for as long as the deliberate Conservative attack on public services is forced in West Berks."
All are welcome to attend the demonstration.