University Schools Trust withdraw interest in John Roan School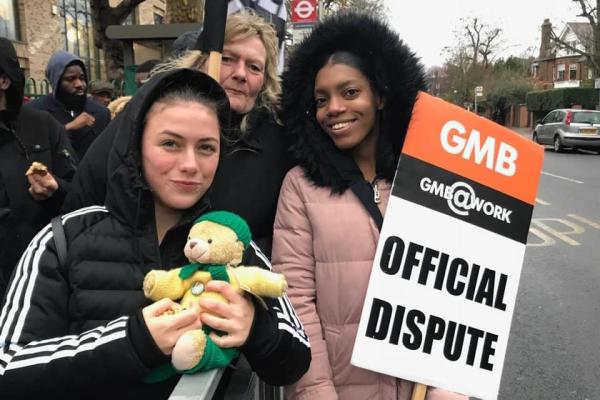 "Our members were unimpressed with the failure of UST to provide adequate reassurances regarding the staff's future and they were so unimpressed they took to the picket line in large numbers to express their concern", says GMB Southern
GMB welcome the news that John Roan School in Greenwich will not become part of the University Schools Trust (UST) who have announced that they are "not in a position" to sponsor the school. This follows a long campaign and five days of strike action by GMB support staff members in conjunction with teacher members of the NEU.
Throughout the campaign the suitability of UST to take over John Roan was raised as a particular concern. High staff turnover at one of the Trust's schools was cited as well as fears that they could take more money out of John Roan than the council currently does for providing its services.
John Roan will now be governed by an Interim Executive Board and the aim to academise the school will remain on the agenda.
Clive Smith, GMB Regional Officer said: "The news that UST have pulled out and will not get their hands on John Roan School will be welcomed by all staff as well as the local politicians and parents who have campaigned alongside us.
"Our members were unimpressed with the failure of UST to provide adequate reassurances regarding the staff's future and they were so unimpressed they took to the picket line in large numbers to express their concern.
"GMB members will meet in the new year discuss this news and decide the next steps. Whether the school stays part of the Greenwich community or ends up in an academy trust, GMB will be after reassurances and guarantees that protect our member's jobs and terms and conditions.
"This year our members have shown they will take industrial action to enforce their position."
Contact: Clive Smith 07802 958554 or GMB Southern Region Press Office 07970 114762