Updated info including an additional date - Join us to help get fellow GMB members elected on 8th June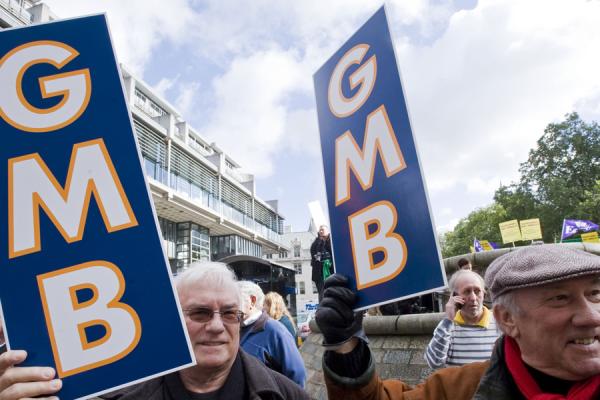 As you will be aware there is going to be a general election on Thursday 8th June. The last 7 years have resulted in drastic cuts to our NHS and schools, a pay freeze for our members in the public sector, rising costs and lack of high quality housing and less and less secure work. All of this whilst taxes for the rich and corporations have been cut.
Labour will launch its manifesto this week but has already said it will end the public sector pay cap, introduce a £10 per hour minimum wage, reverse school budget cuts, put an extra £6billion per year into our NHS and build 100,000 council or housing association homes per year.
The 8th of June is our opportunity to change this country for the better. We will be out across the region campaigning for GMB members who are standing for parliament. Many of these candidates have backed GMB campaigns for the living wage, they have joined our members on picket lines when members had no choice but to take industrial action and they have joined our campaigns to keep local NHS services.
Details of when GMB members will be going out to campaign in a group are below. There will the opportunity to deliver leaflets or speak with people about how they plan to vote. You will always be in a group with other GMB members and you can be buddied up with a more experienced campaigner if you have never done anything like this before. Even just a couple of hours of delivering leaflets or speaking with voters really will make all the difference in these seats.
Saturday 20th May Croydon Central
10:30am 69 Edward Road, Croydon, CR0 6DZ
Saturday 20th May Swindon South
10:30am Freshbrook Village Centre, Swindon, SN5 8LY
Sunday 21st May Tooting
11am Tooting Bec station
Saturday 27th May Brighton Kemptown
11am 11 Dorset Street Brighton BN2 1WA
Sunday 28th May Southampton
11am Meet at corner of Wakefield Road and Witts Hill SO18 4QD
2pm Meet at corner High Firs Road and Kathleen Road SO19 8EW
Monday 29th May Slough
11am 1st floor (above Working Men's Club) 52 Chalvey High St, SL1 2SQ
Saturday 3rd June Eltham
11am at 132 Westmount Road, London, SE9 1UT
There will be plenty of leafleting and door knocking so volunteers can do what they feel comfortable with. You will be working in teams and anyone who hasn't done Labour campaigning before will be buddied up with a more experienced campaigner.
If you would like more information please contact Michelle Gordon at michelle.gordon@gmb.org.uk or call or text 07866 369259.
Even just an hour of leafleting really will make a difference in this election campaign.
If you can offer more help to these campaigns outside of these times please email michelle.gordon@gmb.org.uk or text 07866 369259 and we can put you in touch with the campaign.