GMB University Cleaners to strike for fair pay in South London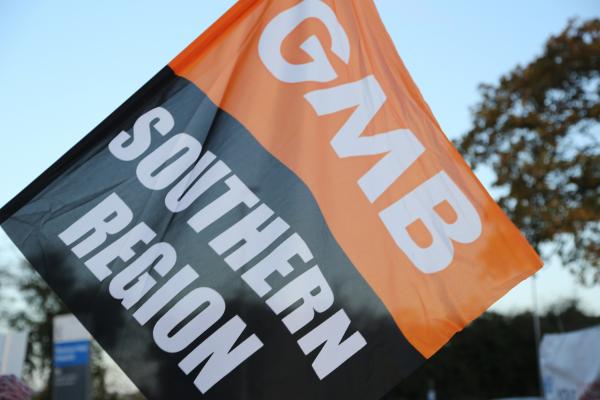 The cleaners have long asked for the most basic of things – equal treatment with directly employed staff. It's time they got it, say GMB Union
GMB members at the University of Arts in London will be on strike for five days starting 27th September.
The cleaning is contracted out to Bouygues and staff are on less pay than they would be on the University's payroll. They also have inferior terms and conditions, sick pay, holiday entitlement and other protections.
They are based in the University's campuses across London, mainly at Elephant and Castle, Chelsea and Camberwell, and picket lines will be organised outside each site on the following dates:
Monday 27th September, LCC Elephant and Castle.
Tuesday 28th September, Chelsea College of Arts.
Wednesday 29th September, Camberwell College of Arts.
Thursday 30th September, Chelsea College of Arts.
Friday 1st October, LCC Elephant and Castle.
Clive Smith, GMB Regional Organiser said: "These members have had enough. The University claims to be a good employer that pays fairly but it outsources to erode the terms and conditions, and pay of the lowest paid staff.
"We call on Bouygues to pay the proper rate and the University to fund the contract properly."
Alex Brent, GMB Branch Secretary said: "UAL cleaners went above and beyond to keep university buildings safe during the pandemic, often travelling to sites during some of the worst periods for infection. They have little thanks to show for it.
"Indeed, far from being recognised for the essential and valued workers they are, as outsourced staff they have suffered further indignities with the introduction of invasive Amazon-style fingerprinting, regular complaints about missing pay, and most recently the extreme dismissal of a black staff member for resting while feeling ill on her break.
"Enough is enough. The cleaners have long asked for the most basic of things – equal treatment with directly employed staff. It's time they got it."
Media enquiries: GMB Press Office on 07958 156846 or at press.office@gmb.org.uk