Theatre Team's milk provisions return at Royal Alexandra Children's Hospital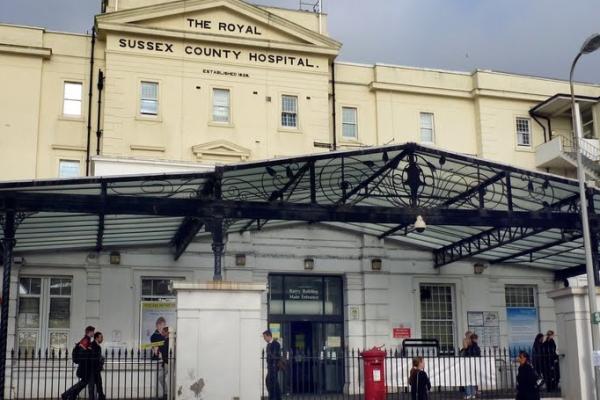 "Let's hope that such a quick remedial decision can be made to the more substantive issues for staff surrounding on-call within the Children's Hospital Theatre Team and other Trust on-call areas", says GMB Southern
Brighton and Sussex University Hospital NHS Trust has confirmed in an e-mail sent to the GMB Union that the status quo in regard to milk provision for the team within the Royal Alexandra's theatres is to continue. This comes after milk provisions appeared to have been taken away following the opening of GMB's formal industrial action ballot at the hospital over cuts to on-call calculations.
The communication confirmed to the GMB, who raised the initial concerns on behalf of its members within the team, that the milk issue has been resolved and that the problem might have arisen simply from an administrative failure in renewing a costing code between departments, meaning that the milk was cancelled.
Gary Palmer, GMB Regional Organiser said: "It is good to know that it had all been a misunderstanding, and a coincidence for our members on the day their industrial ballot against their employer had opened, and in that the Trust had sort to clarify so quickly after the GMB Union had raised the matter that the milk provision has now been assured again for the future.
"Let's hope that such a quick remedial decision can be made to the more substantive issues for staff surrounding on-call within the Children's Hospital Theatre Team and other Trust on-call areas, which are all currently up for review and change. Our members will lose significant pay if they choose not to opt to putting patient safety at risk, an issue which is currently subject to an industrial dispute between our respective organisations.
Contact: Gary Palmer 07552 165950 or GMB Southern Press Office 07970 114762
Notes to Editors:
Previous GMB press releases
1] BSUH NHS Trust respond to GMB industrial action ballot by snatching staff milk (13 January) https://www.gmb-southern.org.uk/news/bsuh-nhs-trust-respond-industrial-action-snatching-milk
2] GMB members reject proposals in ballot at Brighton's Royal Alexandra Children's Hospital (29 January) https://www.gmb-southern.org.uk/news/gmb-ballot-rejected-brightons-royal-alex-childrens-hospital