Tenant wins Compensation for Personal Injury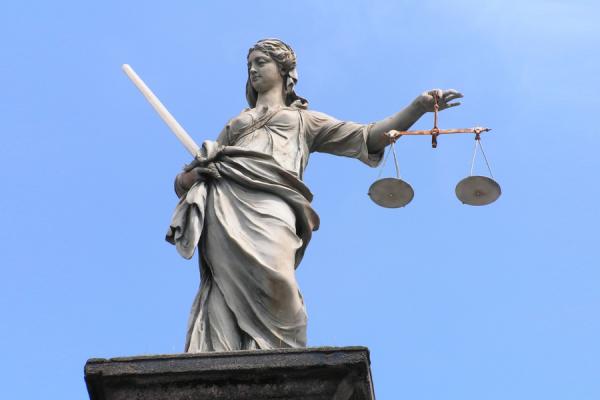 GMB wins compensation in court following an accident. "This just proves that the little man as it were can be right sometimes," says successful claimant.
At the time of the accident Mrs Lindsay was a tenant and her home and three other houses were contained within a single building comprising four houses, all of which were owned and let by Hyde Housing Association Limited.
Mrs Lindsay's neighbour had recently passed away and, a few days later, on 26 August 2015, Mrs Lindsay saw a light on in her recently deceased neighbour's property. The deceased had been an elderly lady who suffered with Multiple Sclerosis and Mrs Lindsay would often go and check on her. As a result, Mrs Lindsay knew the deceased's family quite well so, out of concern, she called her late neighbour's daughter to inform her that an indoor light was on. The daughter asked Mrs Lindsay to look through the window at the front of the property to see if everything was ok.
As Mrs Lindsay went to look through the window at the front of the house she stepped onto a manhole cover. As she did this, the manhole cover tipped upwards causing her to fall into the manhole, which had an approximate drop of 7-8 feet. She prevented herself from falling all the way into the manhole, by her left shoulder becoming trapped and this kept her upper body above the manhole. She was in this position for some time when her husband got worried and came outside to see where she was, found her trapped in the manhole and helped her out.
Mrs Lindsay sustained an injury to her left shoulder, which left her with persistent pain and discomfort. She reported the incident to Hyde Housing Association Limited immediately but it was months before the manhole was repaired.
GMB's law firm, UnionLine, in conjunction with Pattinson & Brewer solicitors pursued personal injury proceedings against Hyde Housing Association Limited on behalf of Mrs Lindsay. Hyde Housing Association Limited denied liability leaving Mrs Lindsay surprised and upset that they refused to accept any responsibility and the matter proceeded to trial.
After hearing the evidence at trial on 23 February 2018, Deputy District Judge Ellington found in favour of Mrs Lindsay who recovered over £6k in damages. The Judge held that:
The Occupier's Liability Act 1957 applied and the judge was satisfied that there had been a breach by the Defendant on the basis that there was a lack of a preventative system of inspection.
In the alternative, the judge found that the source of danger (the unsecured manhole cover) was caused by the Defendant's own works carried out a few years before the accident. That would have meant that liability arose at common law.
Mrs Lindsay was very pleased with the outcome and said,
'This just proves that the little man as it were can be right sometimes and that sometimes it can be worth the continued fight!'
Dee Sunney of UnionLine / Pattinson & Brewer solicitors who represented Mrs Lindsay said,
'This was a terrible accident which should never have happened and we hope that lessons have been learned by the Defendant and that they will take appropriate steps to prevent this from happening to anyone else in the future.'
Clive Tombs, Branch Secretary, GMB Southern region said,
'This is a great result. GMB will always fight for compensation where it's deserved.'
Brendan Kemp, Regional Organiser, GMB Southern region said,
'GMB have consistently campaigned for improved health and safety standards in all walks of life. There should be no doubt that, if needs be, we will fight such cases to the bitter end to achieve justice for our members.'
Enquiries: Brendan Kemp, GMB Organiser, Southern Region, 07894 096 587 or email brendan.kemp@gmb.org.uk