Surrey Heath and Elmbridge bin strikes back on after Amey offer nothing to end dispute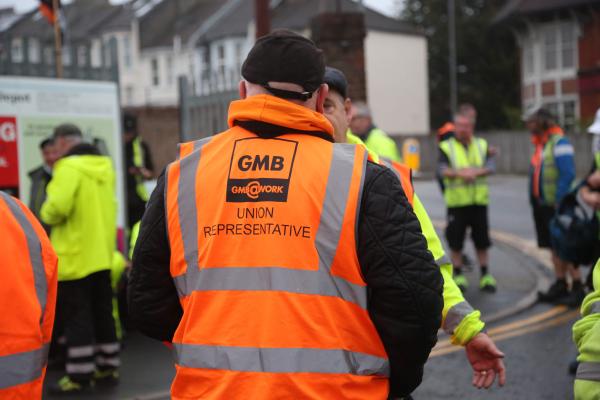 GMB members were prepared to move their position and seek compromise but Amey weren't, says GMB 
GMB, the Union for all refuse and recycling workers, have today left talks with no improved offer to put to their members. GMB moved their position but this was not reciprocated by Amey. Talks at ACAS will continue on Thursday but the strike action will recommence in the morning.
GMB members have been on strike in Surrey Heath and Elmbridge for a week now will return to the picket lines tomorrow (Tuesday 9th Aug).
Amey employees working for the councils of Surrey Heath and Elmbridge are some of the lowest paid workers in one of the wealthiest parts of the country.
They provide a vital service and are proud of what they do. Most have been offered £11.13 per hour (£434 per week) and are battling to be paid enough to support themselves and their families against a backdrop of rapidly rising prices, whilst Amey made tens of millions of pounds in profits.
Paul Grafton, GMB Regional Officer said:
"This is hugely disappointing. GMB entered these talks in good faith, with our members were prepared to compromise. Having paused the strike action today in order to facilitate an atmosphere of conciliation, we needed Amey to respond in kind. Sadly for the local residents of Elmbridge and Surrey Heath, Amey didn't turn up with the same intentions.
"The discussions today were high on filibuster and low on solution seeking.
"Negotiation is about being pragmatic and GMB members were prepared to move their position and seek compromise. We will return to the talks on Thursday with an open mind and need Amey to do the same. In the meantime the strike is back on."
ENDS
Media enquiries: Paul Grafton on 07714 239092 or GMB Press Office on 07958 156846 or at press.office@gmb.org.uk