Strike action looms at St George's Hospital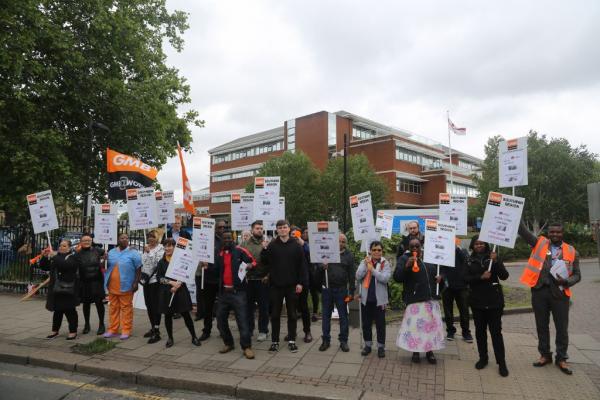 "Our members recognise that these changes will not only have a devastating impact on themselves but they will also increase the risk of cross contamination at the hospital", says GMB Southern
GMB members have voted overwhelmingly in favour of strike action at St George's Hospital in Tooting due to imposed cuts to cleaning at the hospital.
Private company Mitie who hold the cleaning and catering contract at St George's Hospital are imposing cuts to jobs and hours at the hospital that mean the loss of up to 60 jobs and additional cuts in hours.
GMB Union has challenged the legitimacy of the proposed redundancies as St George's NHS have advised that there has been no reduction in patient throughput in the hospital over the last six months.
99.6 % of GMB members working for Mitie at the hospital voted 'yes' in favour of taking industrial action to fight the cuts.
Helen O'Connor, GMB Regional Organiser said: "Our members recognise that these changes will not only have a devastating impact on themselves but they will also increase the risk of cross contamination at the hospital. They are concerned that no risk assessments have been provided as part of this restructure.
"What we now have is a mandate for industrial action and GMB has already doubled our membership as Mitie workers are angry at how they are being treated.
"Strike action is highly likely to go ahead in August as Mitie management appear to be completely unable to give GMB or our members any of the assurances they need from ongoing talks."
Contact: Helen O'Connor 07506 711574 or GMB Southern Press Office 07970 114762
Previous GMB press release: "GMB strike action ballot for Mitie staff at St George's Hospital starts tomorrow" (8 July 2019) https://www.gmb-southern.org.uk/news/mitie-st-georges-ballot-starts-tomorrow