Strike action looms at Kier waste depot in Eastbourne for GMB members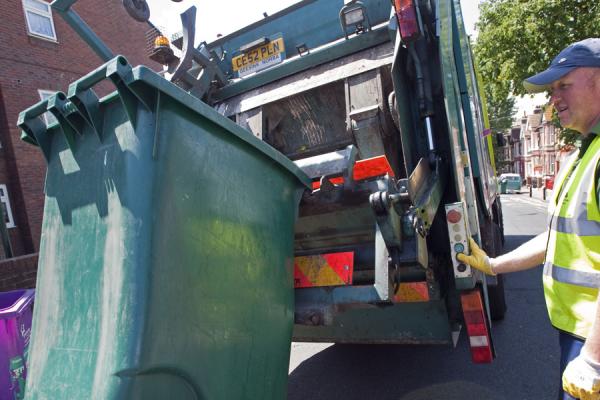 GMB members at Kier waste depot threaten to hold consultative ballot if grievances continue to go unheard. "Management at Kier must begin to look out for what's best for their staff, rather than simply trying to limit their own damages or losses," says GMB Southern
GMB, the union for staff at Kier waste depot in Eastbourne, have threatened a consultative ballot after reductions to both staff and vehicles has led to falling standards and a backlog of collections to be made.
Kier, which joined with East Sussex Joint Waste Partnership in 2013 and covers over 200,000 homes in Eastbourne, Hastings, Rother and Wealden, have also been accused of failing to listen to grievances made over the suspending of staff and the failure to deliver on promises of a 3% pay rise made 2 years ago.
GMB and its members are threatening to hold a consultative ballot on whether to take industrial action, if these grievances continue to go unheard by management.
The 10-year contract signed by Kier and the partnership in 2013 is due to be cut short as early as 2019, due to the company's claim that they are not recovering costs on this contract which they signed to run the service.
Declan MacIntyre, GMB Regional Organiser said: "Management at Kier must begin to look out for what's best for their staff, rather than simply trying to limit their own damages or losses, before they pull out of their contract with the East Sussex Joint Waste Partnership next year.
"A week and a half ago I met with staff for pay talks, however it soon became a forum for listing their many grievances that had gone unheard by management. These included aggressive behaviour from senior management, and their continued wait for a 3% pay rise that they were promised 2 years ago.
"Staff at Kier were also unhappy at the treatment of one manager who was suspended for divulging information of potential redundancies and relocations, despite this appearing to be exactly what is happening.
"If the senior management, are not willing to do something about their own behaviour and begin to fulfil their promises of a pay rise given 2 years ago, then GMB will be forced to hold a consultative ballot with members, to see whether industrial action is required."
Contact: Declan MacIntyre 07773 311 836 or GMB Southern Press Office 07970 114 762