Staff bewildered by Academy Trust decision to seek merger with school six miles away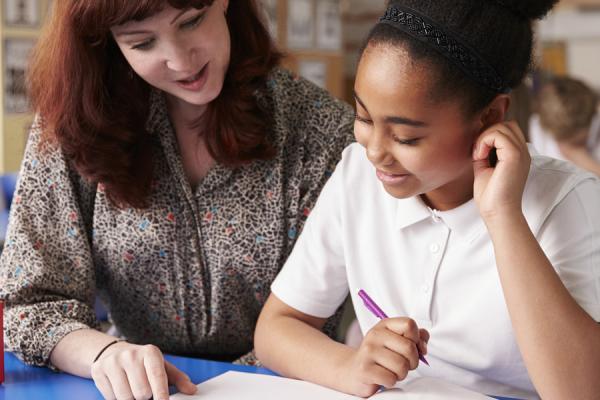 GMB pledges to fight attempt to force Isle of Wight children to pay for controversial academy chain's mistakes. Staff at Sandown Bay, an Isle of Wight academy school operated by the Academies Enterprise Trust (AET) have been left bewildered by a proposed merger with a school six miles away
GMB, the union for school staff, said it would resist the proposals, warning of the potential damage to the local community.
The controversial London-based AET's announcement of a thirty day consultation period for a proposed merger with the Ryde Academy was met with anger by Sandown Bay workers at a meeting yesterday.
AET has been embroiled in a number of controversies – having been issued with a financial notice to improve [1] and accused of paying almost £500,000 to private businesses owned by its trustees and executives [2].
OFSTED has also publicly criticised the £225,000 figure paid to the former head of AET as an example of what it calls 'poor use of public money' [3]. Despite this, the recently appointed AET chief executive, Julian Drinkall is reportedly receiving an annual salary of £240,000 [4].
Adrian Baker, GMB Regional Organiser said: "There will be uproar when parents of children, some of them with special educational needs find out that they face having their school snatched away and will potentially have to commute six miles further every single day. When the phone starts ringing and queues of parents are on the doorstep, what answer will AET be giving them?"
"There is more to this than meets the eye – this is just the latest in a series of attempts to run down what was before AET arrived a successful and thriving school at the heart of Sandown Bay community."
"This is our school and more importantly is a school that the Sandown community knows has a proud and impressive heritage. We will simply not allow AET to force our children pay for it's greedy managers' mistakes."
Following the meeting a school worker who does not wish to be named stated: "This is nothing short of educational vandalism and asset stripping of the highest order. Why are they doing this to us from their ivory tower in London? If they think we will sit down and take this, they don't know us – we will fight for our community's future".
GMB along with other Unions will be holding regular meetings with staff parents and the community over coming weeks.
Contact Adrian Baker 07841071849 or GMB Press Office on 07958 156846/press.office@gmb.org.uk
Notes to Editors:
[1]http://www.localschoolsnetwork.org.uk/2014/10/largest-multi-academy-sponsor-gets-financial-notice-to-improve-efa-has-serious-concerns-about-volatility
[2]http://www.telegraph.co.uk/education/educationnews/10567498/Academies-paying-millions-to-businesses-linked-to-their-directors.html
[3]http://www.sec-ed.co.uk/news-ezine/chief-inspector-raises-concerns-about-performance-of-multi-academy-trusts/116778/322589/
[4] https://www.tes.com/news/school-news/breaking-news/exclusive-new-boss-englands-biggest-academy-chain-consider-converting