'Secretive' ward closures at St Helier Hospital of 'grave concern'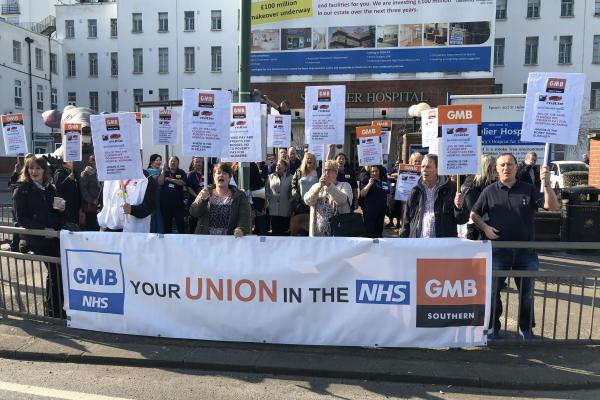 We demand an immediate explanation why these wards are lying closed during this crisis
'Secretive ward closures at a South West London hospital have caused 'grave concerns' among GMB Members.
Ward C4, Frank Deas and M2 women's health wards are now empty and under lock and key at St Helier hospital, in Sutton.
No information or explanation has been sent to unions, patients or the public about these closures and whether they are temporary or permanent closures.
In addition to these secret ward closures, Epsom and St Helier NHS trust closed a public consultation April 1st on plans to remove and relocate all acute services currently based in Epsom hospital and St Helier hospitals.
Helen O'Connor, GMB Organiser, said: "It's of grave concern to GMB members that wards are secretly being closed amidst the chaos of this pandemic.
"Exhausted staff are being rapidly redeployed, having job roles changed and wards are shutting down - and this is all happening without full and proper scrutiny.
"GMB is opposed to any cuts by stealth to NHS services during this pandemic and we object to any permanent unilateral decisions being made around service restructures.
"We demand an immediate explanation why these wards are lying closed and unused at this time of crisis."
Media enquiries: GMB Press Office on 07958 156846 or at press.office@gmb.org.uk