Remembering our heroes of yesterday, supporting our heroes today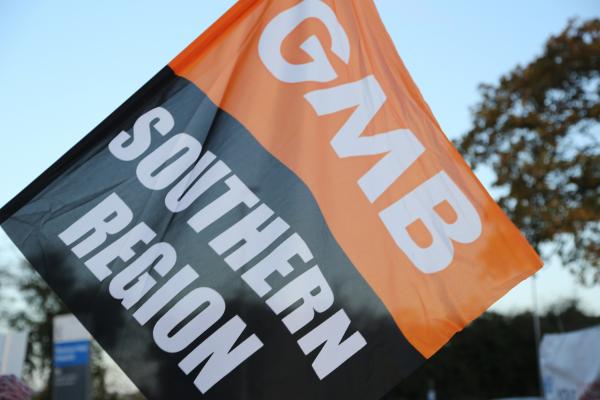 Learning the lessons from the past. 8 May 2020 marks the 75th anniversary of Victory in Europe Day and we should never forget the millions of lives lost during the Second World War. Some 20 million people were lost in Europe alone.
WW2 comparisons have been frequently employed over the last few weeks and the language of war has seeped into every day conversations as we cheer our front line heroes battling the hidden enemy that is the coronavirus.
However, as we deal with the pandemic, it is equally important to recognise the gains made by working people after WW2. The NHS, for example, was founded by the Labour Party in 1948 to provide publicly-funded, comprehensive and universal healthcare services, free at the point of delivery. It is significant to note that the country was deep in debt during this period but working people, having sacrificed so much during WW2, would not tolerate the dirt, disease and starvation they had endured in the past and the government had to bring in a raft of social welfare reforms.
The European Convention on Human Rights was also brought in to force in 1953, which recognises, amongst other things, the right to life, freedom from torture, respect for private and family life and the right to freedom of thought, conscience and religion.
Upholding these rights and all other hard won rights that are in place to protect workers is vital for trade unionists and our members as we are entering a period where rights are, more than ever, being rolled back due to the rise of the gig economy and insecure work.
As keyworkers are on the frontlines of keeping the country running during this national emergency, it is crucial for us all to learn the lessons from the past in order to prepare us for the future. It is important for us all to be on alert to the fact that not only is this government's handling of the pandemic failing us, it should also set off alarm bells regarding what life post pandemic might look like.
On the one hand, the government's response to the crisis can be characterised by delay, incompetence and negligence. There were delays going in to lockdown and there are on-going delays sourcing appropriate personal protective equipment, delays in testing and delays in contact tracing, all of which have contributed to the UK having the highest death toll in Europe and the second highest death rate in the world.
However, it is worth noting that the government's handling of the crisis is entirely in step with its policies. For example, although local authorities traditionally had public health contact tracing teams, it is Tory policy to slash local authority funding. This has led to councils being by-passed as regards coronavirus contact tracing in favour of government centralisation and privatisation.
www.theguardian.com/commentisfree/2020/apr/28/war-coronavirus-councils-austerity-local-expertise
Moreover, we have a network of GP surgeries and hospitals which could have been used for coronavirus testing but private companies such as Deloitte, Serco and Boots are involved with the testing process.
www.theguardian.com/business/2020/may/04/uk-government-using-crisis-to-transfer-nhs-duties-to-private-sector
The national crisis is also the inevitable outcome of 10 years of Tory austerity where the NHS has been consistently underfunded and budgets slashed resulting in, amongst other things, PPE stock piles being kept at inadequate levels. NHS privatisation has led to a fragmented system where logistics have been compromised to the point that it has been impossible to get the right PPE to the right place at the time it's needed. Outsourced hospital workers have found themselves getting conflicting advice from their managers and NHS managers which has created anxiety and confusion and which has compromised health and safety.
Moreover, despite the vital role our hospitals are playing in the crisis, the government is pressing ahead with plans to remove A&E, intensive care and other acute services from Epsom and / or St Helier Hospitals in South West London and Surrey and no doubt other major acute hospitals up and down the country. The rush to cancel operations and discharge all patients who are not suffering from Covid-19 has also coincided with a spike in death rates outside of hospital and given rise to concerns that some NHS services may not return again post pandemic.
The question then turns to who stands to gain from government policy and decisions made at this critical juncture in UK history?
The first beneficiaries of government policy are private companies and, importantly, investors and shareholders – the 1%. The weeks of delay have given the government time to grant lucrative NHS contracts to the private sector and given private companies the time to develop their systems and processes and secure these contracts. It is of concern that significant changes are occurring to the NHS that are not being subjected to the usual levels of scrutiny. This is little transparency as a national private healthcare system is replacing our NHS, bit by bit.
The second beneficiaries of government policy are those that have access to data. Data regarding where you go, who you meet, health information and so on is valuable. NHSX, the government unit with responsibility for running the Coronavirus UK Contact-Tracing App, launched the app on 4 May 2020, initially as a trial for Isle of Wight residents. NHSX has so far stated that patient data will not be sold to private companies. Patient confidentiality is a cornerstone of NHS care and concerns are growing that private companies are being given and benefitting from patient data. There are additional concerns about the potential for data breaches and hacking if patient data is no longer safeguarded by the NHS.
However, data is not only valuable in terms of money, it is also valuable in terms of control. Unchecked by the largely complicit mainstream media, day after day we have seen how the government has sought to manipulate the public. At the peak of the pandemic, for example, the UK mainstream media largely focused on the Prime Minister personally, instead of the staggering and heart-breaking daily death toll of family members, friends, neighbours, colleagues and loved ones up and down the country. We also remember the Cambridge Analytica scandal and how data from social media accounts was used without consent for political advertising.
The sweeping changes that have been created to control the pandemic have seen not only restrictions in freedom of movement but they have also upended the way we all used to live. The language of war makes it easier to sell increased restrictions on civil liberties but the lessons from WW2 show us that there is but a small step between control and oppression. Downloading the Covid-19 app is voluntary at the moment. However, it is not beyond the realms of possibility that using the app could become mandatory and further restrictions could quickly follow.
The question therefore is – what principles must we strive to uphold now while dealing with the pandemic?
Democracy, due process, justice, the rule of law, transparency, proper scrutiny, accountability and fundamental human rights and freedoms would be good places to start and GMB Union calls on the government to uphold and adhere to these values. Without this many of the individual rights and freedoms that we now take for granted may soon be a thing of the past.
For more information on PPE:
www.gmb.org.uk/protect-protectors
For information on the GMB Save Epsom and St Helier Hospitals campaign:
www.gmb-southern.org.uk/news/gmb-slams-govt-hypocrisy-coronavirus-field-hospital
Media enquiries:
Helen O'Connor, GMB Regional Organiser, 07506 711574 or Helen.OConnor@gmb.org.uk