Reigate and Banstead waste collectors vote for strike action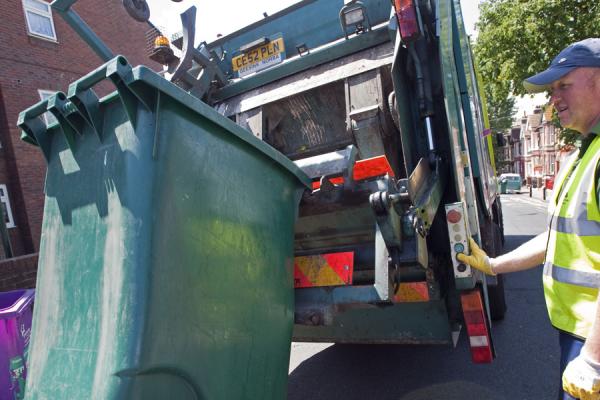 GMB, the union for refuse and recycling workers, has announced that members working as drivers and loaders in the refuse and recycling service in Reigate and Banstead Borough Council have voted to take strike action.
This dispute has come about because the Council has breached a binding agreement between GMB, ACAS and the Council by subsequently varying staff contracts of employment despite months of talks to find middle ground. GMB members had agreed to a 2 year pay and progression freeze with ACAS, but this agreement was fundamentally breached by the Council.
GMB members voted overwhelmingly for strike action in an official ballot that concluded on 23 June 2017, the council have been notified of the result. GMB have asked the council on numerous occasions to abide by the ACAS agreement without success.
Paul Grafton, GMB Official said, "GMB have sought a mandate from its members for action as the Council wilfully breached an ACAS Binding Arbitration agreement. GMB have been in talks for over a year on services and pay and agreed to a rather unpalatable 2 year pay freeze suggested by ACAS for its members.
"GMB members confirmed they would honour the agreement as did the Council and in writing. The level of contempt the Council has showed its workforce is appalling and shameful when they breached the agreement and implemented new terms and conditions of employment.
"The Council has called a last minute meeting but we are not expecting them to move on their position. GMB intends to call out its members on a series of 2, 3 and 4 day walkouts over the next few months. I'm sure the residents in Reigate and Banstead will be fully supportive of our members once they realise what the Council have done."
Contact: Paul Grafton 020 8397 8881 or 07714239092 or email paul.grafton@gmb.org.uk