Prospect School cleaners balloted on strike action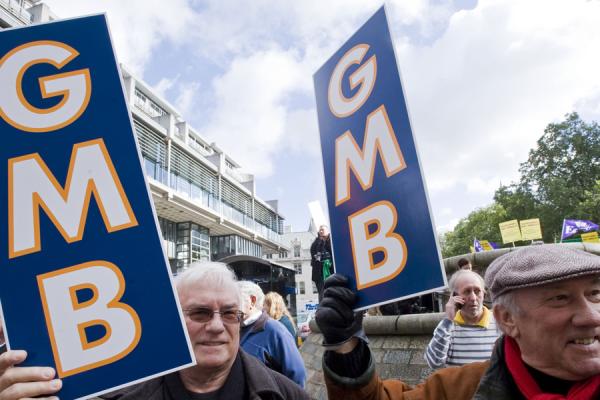 "It seems that the cleaners are being treated as 'second class' workers who should be seen but never heard", says GMB Southern
Cleaners at Prospect School in Reading are being balloted for strike action by GMB Union, over plans to privatise them to a private company.
Some of the team members have worked for the school for over three decades, and have supported the school while their own children - and now grandchildren – were students there.
The cleaners wish to stay employed by Prospect School, but all efforts at negotiation have so far failed. One cleaner said "They don't seem to care about us at all, or whether the school is clean for the students. It hurts a lot after working here for years."
There will be a demonstration at the school on Tuesday 22nd October at 2.30pm in support of the cleaners.
Nikki Dancey, GMB Regional Organiser said: "During July 2019, the school potentially broke the law by not consulting the recognised unions of the staff and attempted to push the deal forward. Though the GMB demanded they reopen the consultation, it has been so tainted that it has still resulted in a strike ballot.
"Cleaners have been told by Haywards that they should not speak to students or teachers in the school. This dehumanising request would never be made of any other staff, but it seems that the cleaners are being treated as 'second class' workers who should be seen but never heard.
"Also, the cleaners were initially told they would not be paid for six weeks, leaving them in financial hardship. Though Haywards have now said they will offer hardship loans, we still have no details of exactly how this will work. They are extremely worried about their pay and how they will make ends meet."
David McMullen, GMB Reading Branch Secretary added: "On top of these problems, there is another stand-out issue. All of the cleaning staff were handed papers by Haywards and asked to sign them. If they had done so without advice from GMB, they could have signed away their own Terms and Conditions, leaving them on the poorest conditions and losing their current rights to sick pay, holidays, etc.
"This was a serious and absolute breach of trust. GMB hopes that the school will choose to stop this deal and not throw them to the mercy of unscrupulous private companies."
Contact: Nikki Dancey 0118 950 5745 or GMB Southern Press Office 07970 114762