Portsmouth residents' air quality impacted by council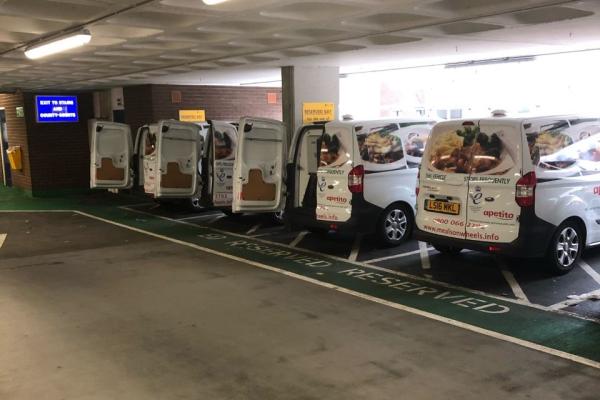 "Emissions are recognised by all as damaging to the environment yet the council allow these vans to continue on a daily basis to spew emissions across Portsmouth", says GMB Southern
GMB Union have called on parliamentary candidates across Portsmouth to step up to challenges faced across the city, following a report by The Royal College of Physicians highlighting deaths across Portsmouth being attributable to poor air quality.
This year saw the introduction of the "Cough Cough Turn it off" initiative by the council, asking residents and visitors to turn off car engines. However, GMB have asked why the council are not doing more in areas where they have the direct control to do so and instead appearing to ignore their own advice.
Launched in January, the campaign encourages drivers to switch off their engines when stationary to reduce the amount of harmful emissions polluting the air we breathe. However, GMB have found a small fleet of vans contracted to the council in the centre of Portsmouth left unattended with engines idling on a daily basis. This in an area which has not only been designated as a potential future "clean air zone" but is also close to schools, offices and in an area of high use by the general public.
GMB raised concerns to the Liberal Democrat leader of the council in March this year regarding the use of Apetito 'meals on wheels' vans which sit idling for hours on end without a driver for the sole purpose of keeping food warm. With the contract and parking arrangements agreed by local Conservatives and currently overseen by a Liberal Democrat administration, the question remains, will all local political party leaders commit to addressing the toxic omissions that the council have control over themselves?
Adrian Baker GMB Regional Organiser said: "We have a unique situation in Portsmouth South with leaders of all of the main political parties standing for election to Parliament.
"Emissions are recognised by all as damaging to the environment yet the council allow these vans to continue on a daily basis to spew emissions across Portsmouth.
"GMB ask that this matter is addressed swiftly and seek commitment from all candidates that they will do all within their power regardless of party affiliation to collectively address this double standard currently applied which sees residents and visitors asked to act appropriately whilst council contracted vans are simply left to do so much damage to local air quality.
"GMB ask that the council generate new green risk assessments for all contracts issued by the council".
Stephen Morgan, Labour Portsmouth South said: "Whilst the 'Cough Cough Turn It Off' initiative is welcome, I am concerned to learn from campaigners that at present council contractors may be failing to follow it themselves.
"The people of Portsmouth will be disappointed that nine months after this matter has been raised with the Lib Dem Leader of the Council, no actions have been taken to address this concern.
"In March, Labour led the way in ensuring the council declared a climate emergency. Now is the time for action."
Contact: Adrian Baker 07841 071849 or GMB Southern Press Office 07970 114762