Politicians call for resolution to Sussex patient transport service saga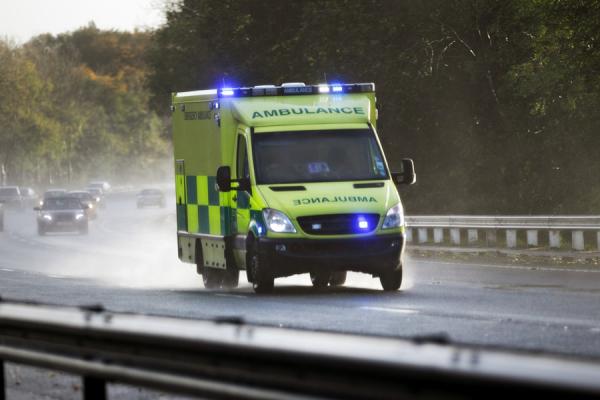 "The privatisation of patient transport services in Sussex and Surrey has been a disaster from beginning to end", says GMB Southern
Politicians including the Shadow Secretary of State for Health have today called on Sussex and East Surrey NHS STP and private contractor Thames Ambulance Service Ltd to get around the table and resolve the final part of the patient transport service saga in Sussex.
Today, Jon Ashworth MP, Shadow Secretary of State for Health, Lloyd Russell-Moyle MP Brighton Kemptown, Peter Kyle MP Hove, Peter Lamb Leader of Crawley Borough Council and Labour Parliamentary Candidate for Crawley and Nancy Platts, Leader of Brighton and Hove City Council have jointly written to Sussex and East Surrey STP and Thames Ambulance saying "We believe that it is now incumbent on you... to support South Central Ambulance Service to bring together a proposal to ensure the last bit of this privatised contract is brought back into the NHS where it belongs. We also want to see all staff given the opportunity to transfer into the NHS if they want to."
The letter commends the work done last year to bring the main part of the contract back into the NHS via an agreement with South Central Ambulance Service saying "Last year, we were extremely pleased to see the vast majority of the contract brought back into the NHS, where it belongs, with the involvement of South Central Ambulance Service (SCAS). We continue to be grateful to SCAS for taking on this contract under challenging circumstances and their commitment to providing a high quality NHS Patient Transport Service to the people who depend on it."
Earlier this week Thames Ambulance Service Ltd, one of the last remaining private companies providing Patient Transport Services in Sussex announced they will be shutting up shop and making 37 workers redundant. Today, a number of politicians have written to Adam Doyle, CEO of Sussex STP and Derek Laird CEO of Thames Ambulance calling on them to resolve the current uncertain situation.
Problems began in 2016 when the then joint CCGs in Sussex and Surrey decided to privatise the patient transport service (PTS). They gave the contract to Coperforma, a company with no experience of running a PTS and as predicted by GMB things started to go wrong quickly. Patients were left waiting for hours for their ambulance and missing important medical appointments. The equipment GMB members were being asked to use was sub-standard and the workforce struggled on to provide a service using their own mobiles. Many of the workers went months without being paid.
Finally, last year in an agreement between Coperforma and the private providers (including Coperforma) and South Central Ambulance Service the vast majority of the contract came back into the NHS where it belongs.
This latest announcement is the last big private contractor to leave the service.
Gary Palmer, GMB Regional Organiser said: "The privatisation of Patient Transport Services in Sussex and Surrey has been a disaster from beginning to end. GMB are pleased to see Jonathan Ashworth and other local MPs and council leaders stepping in and calling for last bit of this terrible contract to be brought back into the NHS where it belongs. It is now down to the local STP and Thames Ambulance come up with a plan to end the uncertainty these GMB members have been going through since 2016 through no fault of their own.
"GMB will continue to defend our members and will fight to ensure they don't pay any more for the failure of privatisation."
Contact: Gary Palmer 07552 165950 or GMB Southern Press Office 07970 114762
Previous GMB Press Release: "Thames Ambulance Service Ltd announce Sussex contract closure and job losses" (26 July 2019) https://www.gmb-southern.org.uk/news/thames-ambulance-service-announce-sussex-contract-closure