Parking wardens in Wandsworth set for four days of strike action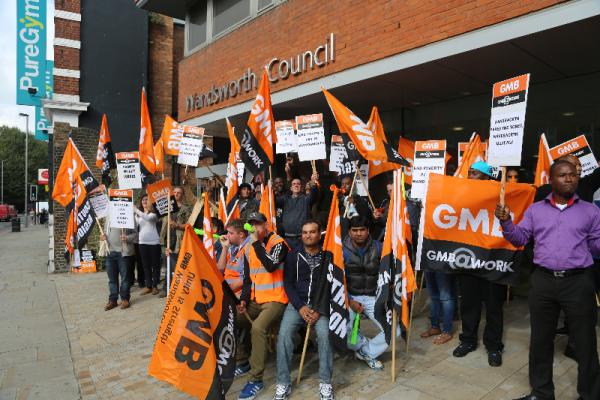 "We would urge Wandsworth Council to review this highly lucrative contract in a bid to bring it back under local authority control where they belong", says GMB Southern
GMB members working for the NSL Parking at Wandsworth Council have announced four days of strike action as GMB members fight for better terms and conditions on an ex-local authority contract. The strike days are set to take place on 24th, 25th, 31st January and 1st February.
GMB members on the Wandsworth NSL contract do not all have sick pay and it is down to management discretion if you gain sick pay, even if they suffer an injury at work. This is despite being out in all weathers, riding motorcycles and bicycles and pounding the streets all day on foot.
NSL parking services control illegal street parking within the Borough of Wandsworth.
Paul Grafton, GMB Regional Organiser said: "Our members in Wandsworth face regular abuse from the public, they are out in all weathers patrolling the streets to ensure they are kept clear for drivers and yet they have some of the worst terms and conditions of employment.
"GMB members are asking for the sick pay in line with the local authority. I would urge Wandsworth Council to review this highly lucrative contract in a bid to bring it back under local authority control where they belong.
"The strike days are the first of many planned."
Contact: Paul Grafton 07714 239092 or GMB Southern Press Release 07970 114762