Furious NHS staff set to protest outside St Helier hospital over payday botch up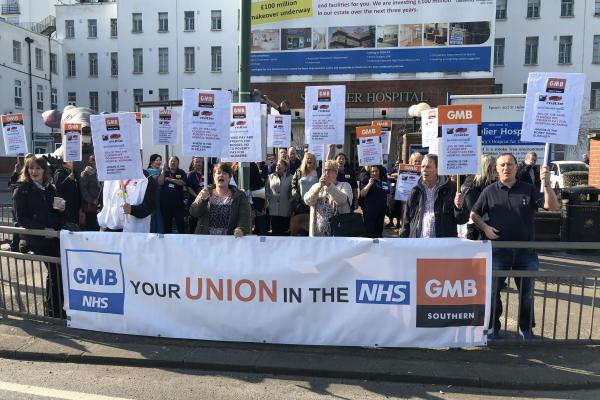 "We expect the Epsom and St Helier NHS to do the right thing and pay these hard working staff the money they are owed today", say GMB union
GMB, the union for NHS staff, are once again having to contact the Chief Executive of Epsom & St Helier NHS Trust, Daniel Elkeles, as yet another issue with staff pay has been reported.
Staff within the Trust who have worked tirelessly throughout the pandemic found that their pay was short on payday. The staff, who were outsourced to Mitie in 2018, logged onto their pay slips last night and found that they have not been paid for all of the hours they have worked.
Angry staff are demanding that the money is put into their accounts by the end of the day and want Mr Elkeles to take personal responsibility for this. They have threatened to protest outside of the hospital at lunchtime today if the matter is not resolved as a matter of urgency.
This latest debacle comes hot on the heels of GMB's successful campaign to overturn the Trust's U-turn on free parking for staff in the hospitals' car parks, and amid the still on-going campaign against the proposed closure of vital acute services at both sites.
Helen O'Connor, Regional Organiser said: "Our Members are sick and tired of their pay being wrong due to the incompetence of this private contractor.
"Following weeks of covering overtime due to high levels of staff sickness in the hospital the least they deserve is to get the pittance they are owed for the hours they have worked. These are not highly paid workers, and an unlawful deduction like this can be the difference between bills being paid and mouths being fed, and not.
"We expect the Epsom and St Helier NHS to do the right thing and pay these hard working staff the money they are owed today."