Nationwide should come clean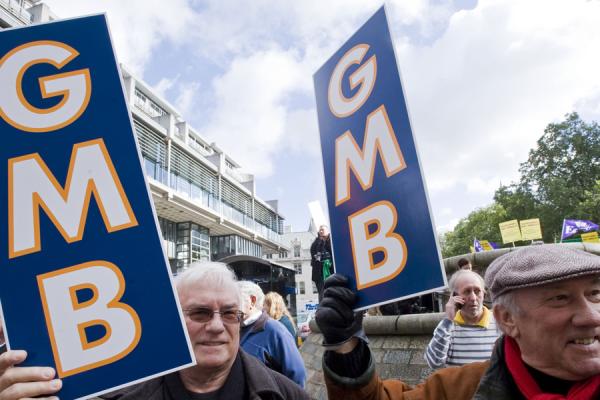 GMB demands that nationwide building society comes clean over cuts to cleaners' pay.
It is a bit rich for Nationwide to deny that it has asked for the hours to be cut, when the document detailing with reduced hours has Nationwide's own logo on it says GMB
GMB, the union for cleaning staff, is accusing Nationwide of deliberately issuing a misleading statement denying the changes. The union released documents on Monday that prove that cleaners working at Nationwide's head office in Swindon are having their hours reduced with most staff ending up around £40 per week worse off.
The cleaners are employed by contractor, Carillion PLC, who provides facilities management services to Nationwide. Last week the cleaners were given letters from Carillion advising that new shift rotas were to be introduced. GMB organized a mass meeting and the cleaners unanimously rejected the changes to their contracts.
The letters from Carillion state that the changes are at the request of Nationwide Building Society. One of the letters, dated 11th April 2016, says:
"Why are we doing this? … This is what NBS [Nationwide Building Society] want, therefore we are adapting to our customers changing requirement"
The document outlining the revised shift rota shows the logos of Carillion PLC Nationwide Building Society.
The changes are being introduced as Nationwide Building Society shifts staff employed by contractors onto the Living Wage of £8.25 per hour. The Living Wage is a rate of pay calculated by the Living Wage Foundation and is a voluntary commitment from employers, separate to the government's recently introduced National Living Wage.
Nationwide has also moved many staff to twilight shifts requiring staff to work between 5:00 pm and 10:30 pm every week day with some staff working an additional day shift at the weekend.
Carole Vallelly, GMB Regional Organiser, said "I am particularly shocked that Nationwide is not only cutting cleaners hours, but also has the cheek to issue a statement denying that it is happening. We weren't born yesterday. Our members are being called into one to one meetings with Carillion and are being required to sign new contracts that will shift them to fewer and more anti-social hours. But when we truthfully publicized what is going on, Nationwide issued a statement misleadingly saying that 'The GMB's accusation is disappointing, surprising and, quite frankly, wrong. We have not asked our partners Carillion to reduce the hours of its employees.'
I have proof, in letter from Carillion, that our members are being told that their hours are being cut because this is what Nationwide wants. It is a bit rich for Nationwide to deny that it has asked for the hours to be cut, when the document detailing the new shifts with reduced hours even has Nationwide's own logo on it.
The cleaners were handed letters on 11th April, notifying them of consultation meetings first thing in the morning on the 12th April. This gave them no time to consult their trade union for advice, and we regard this as a deliberate attempt to bounce the staff, rather than engage in meaningful and substantive consultation."