'Miserly' Marley set for festive reckoning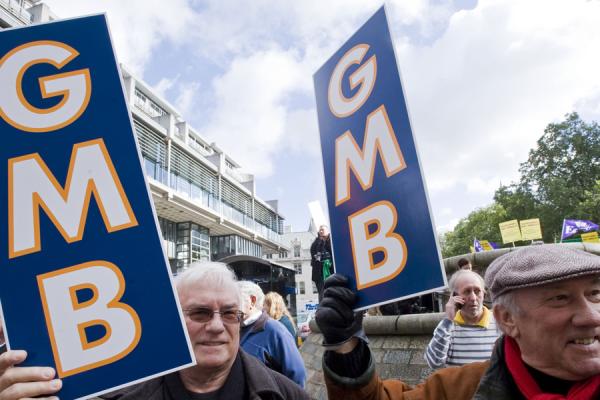 Beenham's Marley tiles factory set to see GMB members take strike action after company offered a measly 1% pay despite £16 million in profits last year 
GMB members at Marley Tiles in Beenham, West Berkshire are set to strike next Thursday after 96% of GMB members voted in favour of action.
Marley Ltd is a roof tile manufacturer based in Beenham, outside Reading currently employing around 60 staff.
Staff rejected a 1% pay offer despite the company posting a bumper £16million in profits last year.
The strike is expected to last for 48 hours from 6am on Thursday 10th December.
GMB has accused the company of Dickensian work practices which fail to give workers their fair share. They have also described the situation as a complete collapse in the relationship between staff and management.
The union has also called out a toxic work culture reported by members, orchestrated by the company management.
Nikki Dancey, GMB Regional Organiser said, "This miserly deal does not reflect any of the hard work our members have done this year, despite the company pocketing profits of over £16million.
"Though Marley workers normally receive their annual pay raise in January, industrial relations between the workers and Marley have been in virtual collapse through this year, and to date, the workers have received nothing.
"Our members have also claimed there is a toxic bullying culture from the top management which has been getting worse.
"These Dickensian work practices are wrong and have to stop. It's time for Marley's to see the light and change their ways."
Helen Caney, GMB Reading Branch Secretary: "The company has really left us no option other than to strike really.
"Earlier this year, our members had to fight against an extremely unpopular proposal to change their pay, terms and conditions which has strained industrial relations to a point where they're on life support.
"This is not just about the pay rise, it's an accumulation of grievances that have never been addressed and are just dismissed by the higher levels of management."
Media enquiries: GMB Press Office on 07958 156846 or at press.office@gmb.org.uk