Loyal and dedicated NHS workers let down by government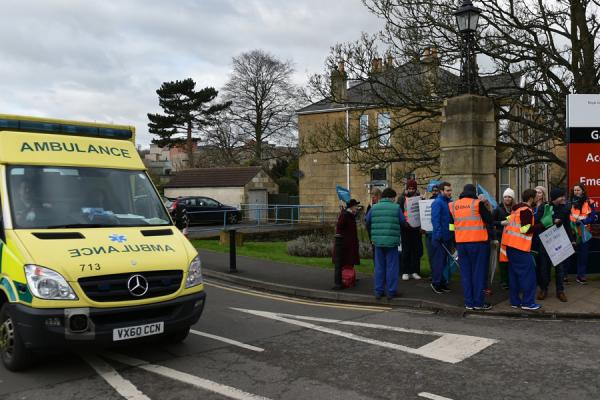 GMB union is calling on the government to give pay justice to staff as thousands of NHS workers are expected to join protests again across the UK on Saturday [September 12, 2020] calling for fair pay.
Demonstrations are set to take place in many locations across the country including Sheffield, Brighton, Bournemouth and London.
Nurses, health workers, patients and the public are all expected to back the call in the marches for Fair Pay and a 15% increase in pay.
It is the second demonstration, after NHS staff took to the streets back in August [1].
Rachel Harrison, GMB National Officer said: "Loyal and dedicated NHS workers have been let down in the three year NHS pay deal - which GMB Union opposed. Their pay, terms and conditions have been driven down for years.
"Many staff have worked throughout the Coronavirus Pandemic and now their efforts need to be recognised with a pay award that reflects thier commitment and the real terms losses they have suffered during a decade of austerity.
"GMB Union is calling on Ministers to do the right thing. We won't stop organising and campaigning until they do. Give our NHS workers the pay justice they deserve."

Media enquiries: GMB Press Office on 07958 156846 or at press.office@gmb.org.uk
Notes to Editors: [1] https://www.dailymail.co.uk/news/article-8607017/Hundreds-NHS-nurses-healthcare-staff-march-London-protest-pay.html