London head earns over 17 times Teaching Assistants' salary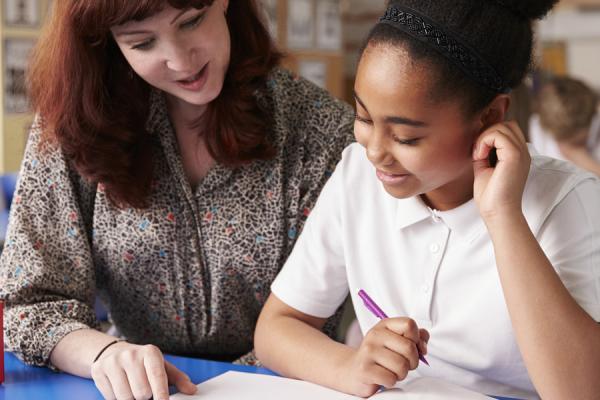 GMB, the union for school support staff, were shocked to learn that Gipsy Hill Federation in Lambeth Chief Executive headteacher Sir Craig Tunstall was given a total salary of £374,147 last year, made up of £330,394 salary and an additional £43,753 in pension contributions.
This was a pay rise of 17% on the previous year and is 8.4 times the average London based primary teachers salary of £39,377 and 17.6 times the average London based teaching assistant salary of £18,800.
This is the same Craig Tunstall who in 2011 lasted only 2 days after he was appointed as Head of Oval Primary School in Croydon was sacked for introducing a "climate of fear".
At a meeting of staff and union representatives he described pupils at one of the Federation schools in Lambeth as "feral".
Sheila Berry, GMB Regional Organiser said "I am sure the parents of the children Mr Tunstall called "feral" will be highly delighted the Head who thinks so badly of them is receiving such a huge salary.
To add to this outrage, GMB have been told new members of support staff will have their rate of maternity pay cut to only 12 weeks. GMB, who represent support staff, will be fighting this cut.
The news of the Head's salary will not sit well with staff who earn a fraction of this obscene and unwarranted amount. The Federation can find no excuse now for reducing maternity pay for lower paid female staff while paying one man so much."
Contact: Sheila Berry on 07710 591388, Paul Maloney on 07801 343839 or Michelle Gordon on 07866 369259
Notes to editors:
1) Craig Tunstall is Executive Headteacher of Gipsy Hill Federation which controls the following schools in Lambeth and Southwark.
Kingswood Primary School, 188 Gipsy Road, London SE27 9RD (Lambeth)
Elm Wood Primary School, Carnac Street, London SE27 9RR (Lambeth)
Paxton Primary School, Woodland Road, London SE19 1PA (Southwark)
Crawford Primary School, Crawford Road, London SE5 9NF (Southwark)
Fenstanton Primary School, Abbots Park, London SW2 3PW (Lambeth)
Glenbrook Primary School, Clarence Avenue, Clapham Park, London SW4 8LD (Lambeth)
Ilderton Primary School, Varcoe Road, Bermondsey London SE16 3LA (Southwark)
Phoenix Primary School, Marlborough Grove, Bermondsey, London SE1 5JT (Southwark)
Kingswood Children's Centre, 18 Bentons Lane, SE27 9UD (Lambeth)
2) Last year a Teaching Assistant at one of the Gipsy Hill schools in Lambeth was subjected to a serious assault outside her school, she received no support from the management who distanced themselves by saying it was outside school and outside school hours even though the assailant was a parent.