Lambeth Council signs up to GMB Stop Domestic Abuse Charter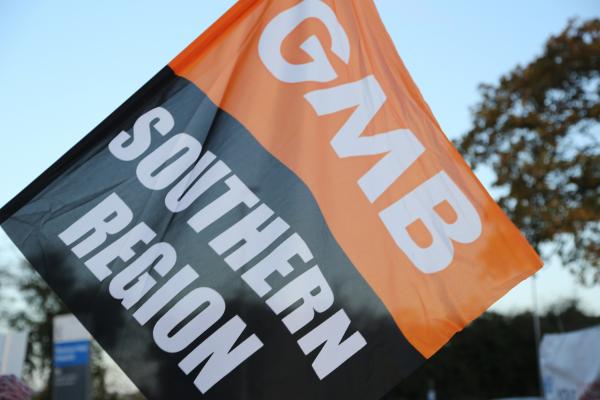 Lambeth Council joins fight against domestic abuse protecting more than 2,000 of staff  
Lambeth Council has become the latest employer to sign up to GMB's Stop Domestic Abuse Charter.
More than 2,512 staff will now be protected by the charter.
GMB's 'Work to Stop Domestic Abuse' charter was launched in Parliament in November 2018. [1].
The charter commits employers to supporting employees experiencing domestic abuse to ensure they will not be disadvantaged at work, will be supported with access to services and information and that staff are trained to be able to appropriately and confidently support staff.
Data from the Crime Survey for England and Wales (CSEW) for the year ending March 2020, showed an estimated 2.3 million adults aged 16 to 74 years experienced domestic abuse in the last year (1.6 million women, 757,000 men) [2]. ONS data also showed a 7% increase in police recorded domestic abuse related offenses in March to June 2020 compared with the same period in 2019. Women's Aid have warned that domestic abuse has escalated during lockdown [3].
GMB has released anonymous testimony from members who have experienced domestic abuse – and the importance of having supportive employers.
Sheila Berry, GMB Organiser, said; "GMB are pleased that Lambeth Council, the largest inner London borough, recognise that domestic abuse is a workplace issue.
"Proactive support from employers for those experiencing domestic abuse can make a real difference whether it is changes to working hours, referral to support services or even space at work to make confidential phone calls.
"This type of employer support can even save lives.
"By signing GMB's Work to Stop Domestic Abuse charter, they are committing to make the workplace a safe environment for those experiencing domestic abuse and ensuring support is available whenever it is needed."
Cllr Jack Hopkins, Leader of Lambeth Council, said; "Lambeth Council are pleased to sign up to GMBs Stop Domestic Abuse Charter and to work with the GMB to ensure Lambeth employees experiencing domestic abuse can access the support they need and aren't detrimentally affected at work. I pay tribute to the GMB's campaigning on this issue. The support we are putting in place in Lambeth reflects our commitment to tackling violence and domestic abuse in all its forms."
Media enquiries: GMB Press Office on 07958 156846 or at press.office@gmb.org.uk
Notes to Editors:
[1] GMB 'Work to Stop Domestic Abuse' Charter https://www.gmb.org.uk/domestic_abuse_charter.pdf
[2] ONS data showing figures for year ending March 2020 Domestic abuse in England and Wales overview - Office for National Statistics (ons.gov.uk)
[3] Women's Aid report spike in domestic abuse during lockdown Survivors say domestic abuse is escalating under lockdown - Women's Aid