Join GMB members campaiging for Sadiq Khan in Battersea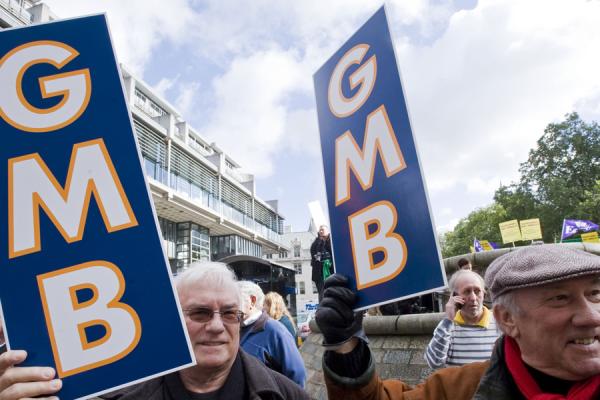 GMB will be out campaigning for Sadiq Khan on Saturday 5th March in Battersea.
11am
Labour Party Office 177 Lavender Hill Battersea, SW11 5TE
As you will know Sadiq, who is currently the MP for Tooting, is standing to be Mayor of London in the elections on Thursday 5th March 2016. Sadiq is a fellow GMB member and has always been extremely supportive of GMB members and our campaigns.
London has had an ineffective Tory Mayor of London for too long. GMB members in the capital desperately need a Labour mayor with a plan for tackling issues like, housing, low pay and insecure work and the cost of travel. Sadiq understands the issues GMB members in London face, he was born to parents who had moved from Pakistan to London, his father was a bus driver and he grew up on a council estate in Tooting. He regularly meets GMB members and listens to their concerns.
Sadiq is running a positive campaign outlining his practical plans for how he would make London an even better place to live and work. You can find out more here:
http://www.sadiq.london/
The election will be close. We need people like you on the ground helping to deliver leaflets and talk to voters. It would be great to see you on the 5th March.
When we meet, members will have an option of delivering some leaflets or knocking on doors speaking to voters. Members who are new to this will be fully supported and will be paired with more experienced Labour party campaigners. We will normally do about an hour and a half (or whatever you can manage) and then anyone who wants to will meet afterwards for well-earned lunch.
Those who come along will also get a GMB t-shirt and bag! If you have any questions or would like to chat to me beforehand please feel free to give me a call on 07866 369259. It would be good if you could let me know if you plan to come along by emailing michelle.gordon@gmb.org.uk.
Any time you can spare really will count.
PS don't forget to make sure you are registered to vote here: