Join GMB at Brighton Pride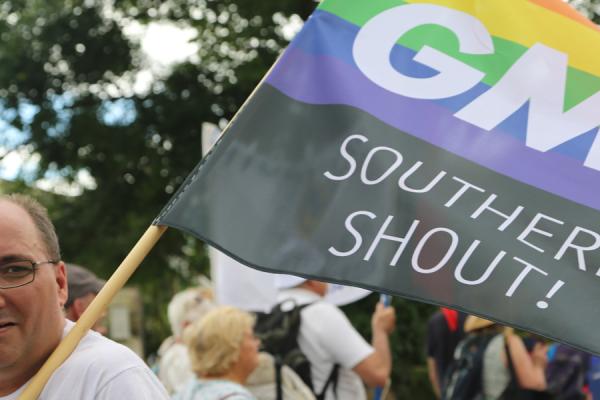 GMB have big plans for Brighton pride this year. We have a double decker bus taking part in the parade with GMB banners promoting the union. GMB members who work at Brighton Pavilion have produced amazing costumes in GMB orange and black and all members taking part in the parade will be wearing GMB t-shirts.
Brighton Pride is a great opportunity for GMB members to celebrate diversity and equality. GMB will also be showing out support for the LGBTI+ community and our LGBTI+ members.
We are really excited about our plans for this year and are inviting GMB members to join us on the parade. If you would like to come along please fill in the form below.
If you have any questions please feel free to get in touch with Michelle Gordon at michelle.Gordon@gmb.org.uk or 0208 397 8881.