Isle of Wight faces bin strike as Amey refuse workers balloted for strike action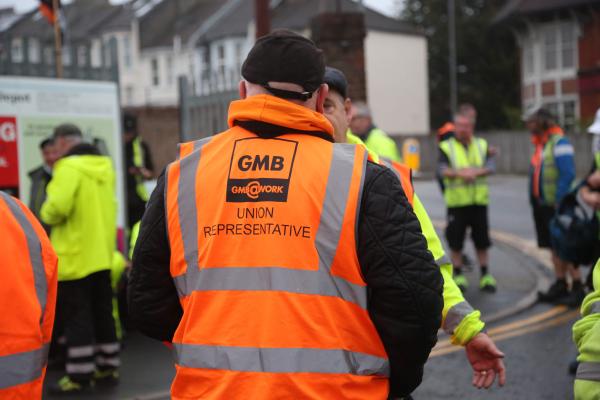 Refuse workers on the island are being offered the same rates as trainees receive on the mainland, says GMB Union
The Isle of Wight faces a bin strike as workers employed by Amey are balloted for industrial action.
When Amey workers received a below inflationary pay rise, they raised their concerns with management over how little this raised their pay.
Some workers were told if they wanted better pay, they should travel to the mainland.
Workers were further incensed when they discovered the pay increase offered only took their pay up to the rates advertised for 'trainees' on the mainland. [1]
The strike ballot opens on 13 May and closes on 27 May.
Adrian Baker, GMB Regional Organiser, said:
"Our members on the island are subject to the same inflation, interest rate rises, national insurance levels and all other increases employees across the country are subject to.
"It is hardly a surprise that Isle of Wight residents are second from bottom in the South of England [2] when it comes to average pay earnings when an employer directly linked to the council thinks it can get away with this.
"GMB members want AMEY to simply do the right thing and offer a pay rise which reflects the cost of living our members face.
"However, we also want the council to take some responsibility for this.
"It's an embarrassing situation as the company are in partnership with Isle of Wight council on this contract which asks the question - do the council leadership endorse national employers coming to the island and paying trainee rates to Isle of Wight residents?
"Amey has been told about the ballot and the council is aware of GMB members requests on pay.
"The message in all of this is very simple; island employees should not be forced by any employer into a choice of either accepting low rates of pay or told to get on a boat to provide for their families.
"This dispute will not simply go away with hollow promises from Amey.
"GMB is ready and waiting to engage meaningfully with the employer on pay rates and await their request to do so."
ENDS
Media enquiries: Adrian Baker on 07841 071849 or GMB Press Office on 07958 156846 or at press.office@gmb.org.uk
Notes to Editors:
[1] Trainee HGV Driver (amey.co.uk)
[2] https://www.gmb-southern.org.uk/south-east-average-earnings-league?fbclid=IwAR082EdgvFXp7mnSI_igTysvU2EEoR3ykL6GgiICeiV-BU1ri_qrkYSzJGY