Interserve workers at Lewisham Hospital to protest for London Living Wage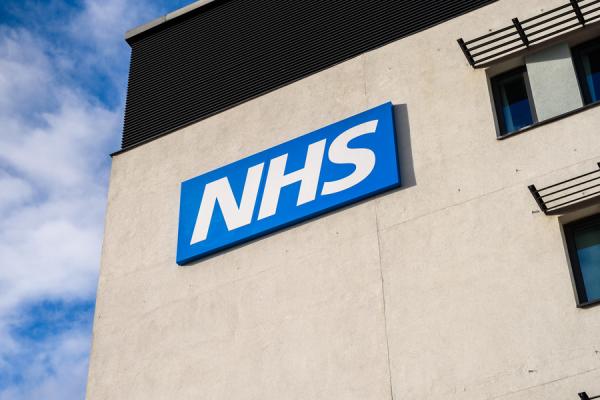 "Lessons are not being learnt and now GMB members are furious that plans are afoot to continue their exploitation", says GMB Southern
GMB members working for private provider Interserve at Lewisham Hospital will be holding a protest outside the hospital on Thursday 24 October calling for the Lewisham and Greenwich NHS Trust to approve a new contractor that will pay staff the London Living Wage of £10.55 per hour when the contract changes hands in February 2020.
Staff for Interserve, who hold the cleaning, portering and catering contract in Lewisham Hospital, have for months endured starvation levels of pay and lack of a company sick pay scheme. Some have also not been paid in full for hours worked.
One worker reported that he has not had a change of uniform in three years and just three shirts are provided for workers who work the entire week including overtime. In spite of failings at all levels Greenwich and Lewisham CEO Ben Travis says that there is "no appetite to bring the contract back into the NHS".
The contract is out to tender again and one of the three bidders is bidding to continue to pay the workers just £8:21 an hour and not the London Living Wage.
Details of the protest are as follows:
Thursday 24th October
2:00 PM
Lewisham Hospital
Lewisham High St
London
SE13 6LH
Helen O'Connor, GMB Regional Organiser said: "It is disgraceful that the Trust is intending to re-tender the contract in spite of the track record of Interserve on the Lewisham Hospital and the continuing exploitation of hospital workers.
"Lessons are not being learnt and now GMB members are furious that plans are afoot to continue their exploitation. GMB members know that their jobs are essential to the smooth running of Lewisham Hospital and if sanitation and nutrition aren't right in the hospital patients will suffer.
"Low pay leads to directly to hospital workers becoming unhealthy and unwell themselves which is a risk to patients and the public.
"GMB members are demanding that any new contractor approved by the trust pays them the London Living Wage when the contract changes hands in February 2020."
Contact: Helen O'Connor 07506 711574 or GMB Southern Press Office 07970 114762