Hospital protest for £10 per hour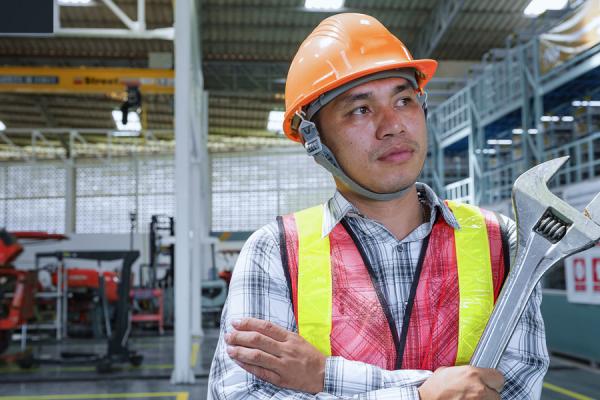 GMB Protest on Tue 9th Feb at Maudsley Hospital as members at Aramark seek £10 per hour and end to two tier workforce in NHS.
A consultative ballot will reach member's homes next week asking them whether or not they are prepared to strike to win their demands says GMB
GMB, the union for staff in the health service, is to hold a further protest on Tuesday 9th February outside the Maudsley Hospital in Camberwell after 175 GMB members employed by private contractor Aramark at four sites of South London and Maudsley NHS Trust (SLAM) in a pay dispute.
The next stage is a consultative ballot before they are given permission for an official strike ballot in a dispute over pay. These members work as domestics and hostesses. See notes to editors for copy of previous GMB press release dated 21 January 2016.
GMB members working for Aramark at the Maudsley, Lambeth, Bethlem and Ladywell sites are is seeking a living wage of £10 per hour and an end to two tier arrangements on sick pay and shift allowances. Aramark pays many staff on the SLAM contract as little as £7.30 per hour for providing front line services to mental health patients.
There was a protest on 2nd February outside the Bethlem Royal Hospital in Beckenham.
The details of the protest are as follows
From 10 am Tuesday 9th February,
Outside the Maudsley Hospital,
Denmark Hill,
Camberwell,
London SE5 8AZ
Nadine Houghton, GMB Regional Officer, said "GMB members in Aramark, as part of the TUC week of action against the Trade Union Bill, are showing why we need trade unions more than ever. They are fighting for a genuine living wage of £10 per hour. This is a simple demand and something that every worker should be entitled to – pay that a worker can live on.
The protest outside the Maudsley Hospital follows an incredibly well attended and lively demonstration last week outside the Bethlem hospital in Beckenham. GMB members are going to keep up the pressure on Aramark until they get what they are entitled to.
A consultative ballot will be reaching their homes next week. They will be asked them whether or not they are prepared to strike to win their demands. GMB members want £10 an hour and that's what they will be fighting for."