Help GMB save The Lucky Rover!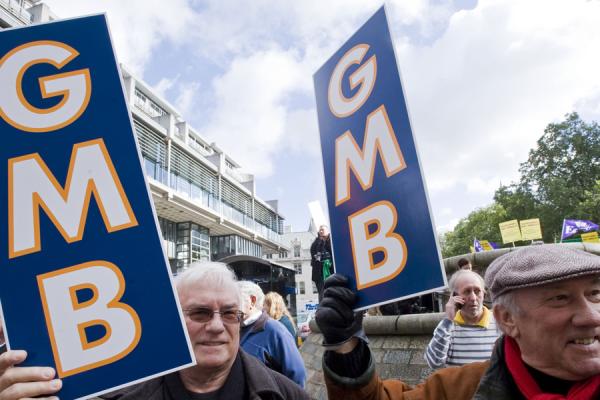 GMB have joined with the community of Chessington to throw their weight behind Mary Creane of The Lucky Rover, Chessington following a devastating flood earlier this year. Mary, who has been a landlady at the Pub for 35 years had to leave following the flood in April this year, an event that Thames Water have taken full responsibility for.
Mary leases the Pub from PUBCO giant Enterprise inns who are a part of 6 large Pub Companies and Brewers who have been legislated against following numerous investigations into their questionable business practices.
Enterprise Inns charge hugely inflated prices for the beer Mary has to buy in return for a supposed cheaper rent and various benefits, that Government investigations have questioned the existence of. Unable to compete against cheaper competition and local freehouses, Mary has struggled over the years with zero support from her "business partner" Enterprise.
Now, the company are insisting that The Lucky Rover be opened at short notice, when it is not even yet fully completed, but more seriously they are making no changes to her eye-wateringly high rent, which means the Pub will struggle to get close to its break-even point or even worse bankrupt.
With the aid of the GMB Union, the community have joined in the battle to save the Pub by calling on Enterprise to do the right the right thing and allow the Pub to open on an agreement that is fair and reflects the principles of the new legislation which campaigners, including the GMB have fought so hard for.
There is a petition and a facebook page set up. The Petition is now live so please share, like and sign.
The petition is located here
The facebook page is here