GMB welcomes Shadow Secretary's call for inquiry into Coperforma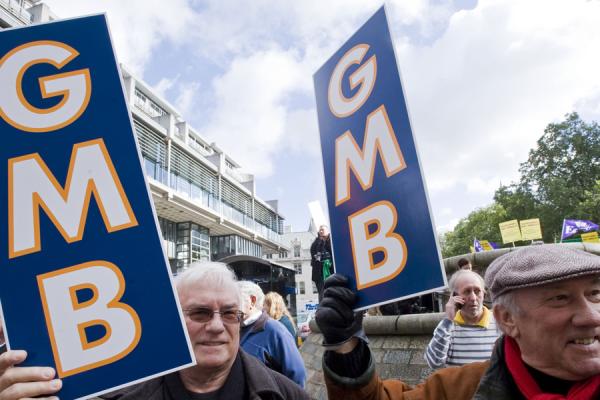 GMB have welcomed the intervention of Peter Kyle MP for Hove, in gaining the support of Shadow Secretary of State for Health Jon Ashworth, who has called for an inquiry into Coperforma's failures to provide patient transport services in Sussex and the money they received following the termination of their contract after just 7 months.
Jon Ashworth, Shadow Secretary of State for Health said: "This privatisation of patient transport services to Coperforma in Sussex was an absolute disaster. It was a disaster for patients and it was a disaster for ambulance drivers who I met, who went for 8 weeks if I recall without pay.
"Peter Kyle has been campaigning on this, as have GMB Trade Union, who have my congratulations for the campaign that they have run.
"For us now to learn that at the end of this contract, money is still going to this firm, is an absolute scandal and I hope there can be a full inquiry into what has gone on."
Gary Palmer, GMB Regional Officer said: "We are pleased Jon Ashworth has joined us in our call for an inquiry into the Coperforma debacle. It cannot be right that at least £14million was handed over to a private company despite them failing to fulfil the contract and it having to be brought back into the NHS within 7 months.
"Those responsible for this dire situation need to be held to account and lessons must be learnt to ensure this never happens again."
"We continue to appreciate the support Peter Kyle MP has shown for people reliant on the patient transport in Sussex and for GMB members who continued to provide the patient transport service despite the incompetency of Coperforma and despite not being paid themselves for some time.
"We appreciate Peter again raising the profile of this issue in parliament today and we hope Secretary of State for Health, Jeremy Hunt will take action."
Contact: Gary Palmer 07552 165 950 or Michelle Gordon 07866 369 259 or GMB Press Office 07970 114 762
Notes to Editors
GMB Press Release (8 Jan 2018)