GMB welcome South Western Ambulance Service NHS Foundation Trust report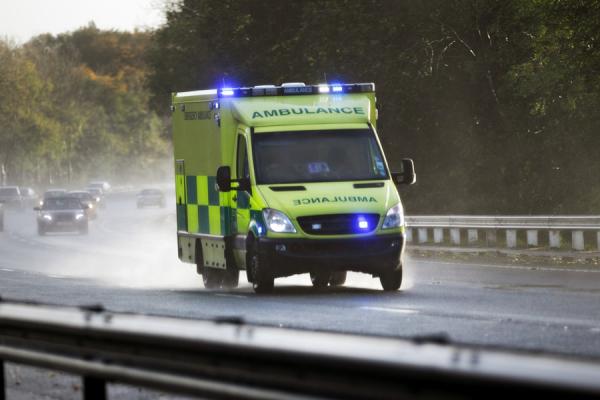 GMB Welcome South Western Ambulance Service NHS Foundation Trust independent four month study in full. "It is how the report is received and actioned by SWAST going forward that GMB members and staff will judge them on", says GMB
GMB, the leading union for paramedics and ambulance professionals, have welcomed the much awaited South Western Ambulance Service NHS Foundation Trust (SWAST) commissioned workplace culture report by Plymouth University business schools Professor Duncan Lewis.
The report, in regard to both historical and on-going staff experiences working at the Trust of bullying and harassment at work, along with incivility and disrespectful behaviour, looks at the possible root and causes of such organisational and staff behaviour. It also looks at the way both senior and line management react, or fail to, and the impact that both incorrect and non-action leads to in questioning management commitment to staff and their psychological safe working.
The report goes onto make a number of recommendations, covering such things as work demands, speaking up and reporting, tackling discrimination, partnership to action, supporting and developing managers, organisational response to sexualised behaviour and recognition of the GMB Trade union.
Gary Palmer, GMB Regional Organiser says: "GMB do welcome this report, albeit overdue, and following a long sometime rocky response and relationship with SWAST and their partner union. But it's how the report is received and actioned by SWAST going forward that GMB members and staff will judge them on.
"We do feel that the commissioning of this report came as a direct result of on-going GMB campaigning on a number of issues at the Trust on behalf of members and staff. Our hope is that the report will not simply be a smokescreen and that we will see immediate implementation and full support from the Trust of all the recommendations by Professor Duncan Lewis.
"GMB will always continue to fight for hardworking ambulance members and staff at the Trust, and to make sure that organisational support towards those that work there becomes assured and the expectation for all, rather than the exception.
"GMB look forward to constructive talks going forward with SWAST around discussions of the potential for a recognition process to commence, and the benefits and experience we believe our membership can bring thereafter for all SWAST staff through collective bargaining alongside the current recognised Trust Union."
Contact: Gary Palmer 07552 165 950 or GMB Southern Press Office 07970 114 762