GMB union members win up to 21% pay rise at Veolia Municipal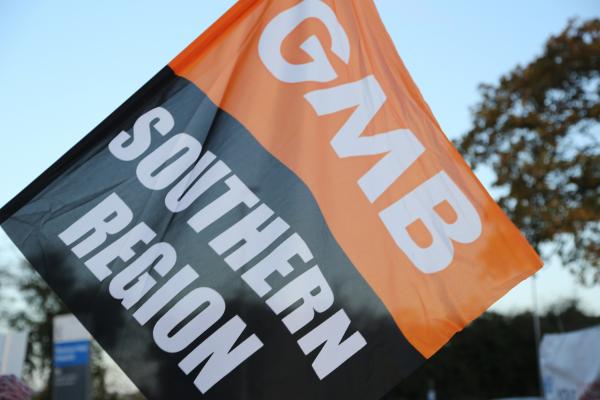 The only thing preventing any workforce from earning a pay rise which matches their pay aspirations is a lack of understanding of the power they have if they come together and get organised, says GMB
GMB, the union for waste and recycling, can announce that their members in Folkestone & Hythe and Dover have ended their threat of strike action by accepting their employer's latest pay offer.
The members are employed by the councils' waste and recycling contractor, Veolia Municipal Services and have agreed a one year pay deal which will see increases between 11 and 21 per cent for streets and waste drivers and operatives, backdated to 1 January 2023.
The latest pay proposal set out at a meeting chaired by ACAS last week has now been ratified by GMB members across the joint councils' shared waste management agreement.
A majority of GMB members have now accepted the offer.
Mark Turner, GMB Sussex Branch Secretary said:
"These talks have gone on now for some time, so we are glad that our members' willingness to back themselves and their union to get what they set out from the outset has been achieved.
"As pleased as our members are with this pay offer, they have made it clear this year's deal is only the first step for them and for colleagues working across Kent, whether in the public or private waste and recycling sectors.
"GMB will continue our fight for real term pay increases across the county, as any pay offer must reflect the extremely hard and dirty work they do on a day-to-day basis clearing our rubbish away and keeping our streets clean."
Frank Macklin, GMB Regional Organiser said:
"I can't praise highly enough our GMB Workplace Representatives and of course our members on this result.
"They all agreed early on what they wanted, they supported each other throughout negotiations, and very importantly voted strongly for better and were prepared to stand together when it looked like strike action was going to be required.
"The result at Dover and Folkestone can be replicated anywhere, as workers are beginning to value themselves in the workplace, by deciding on the pay increase they want, joining a union and organising together to get it.
"The only thing preventing any workforce from earning a pay rise which matches their pay aspirations is a lack of understanding of the power they have if they come together and get organised.
"Hopefully this result will sow the seeds for others that with the GMB's support and organising skills they can go on and win similar or even better for themselves."