GMB to speak at public meeting on Bembridge Harbour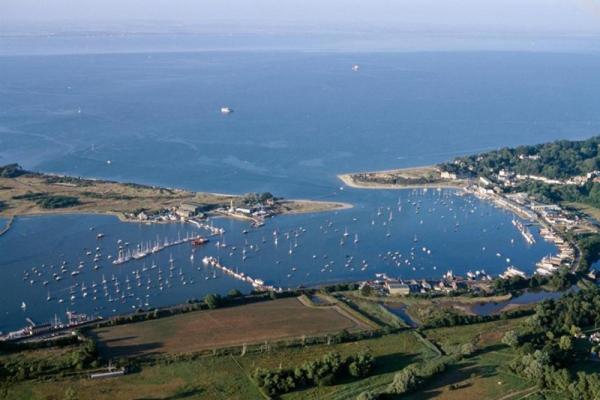 "The whole way that Mr Thorpe's company structures are built around the statutory Harbour Company need to become more transparent to gain public confidence", says GMB Southern
Paul Maloney, GMB Regional Secretary will call for the trading accounts of Bembridge Harbour to be audited by the Department of Transport at a public meeting to be held at Bembridge on Wednesday the 28th November.
The details of the meeting are as follows:
Wednesday 28 November
7:00 PM
Bembridge Village Hall
High St
Bembridge
PO35 5SN
Speakers include: Paul Maloney, GMB Regional Secretary and Jeremy Gully, Bembridge Harbour Trust
Chair: Sir Paul Kenny
This public meeting follows on from the motion from GMB Southern Region which was carried at the GMB Congress in June this year. [See below notes to editors for the GMB press release on this]
Under the Bembridge Harbour Act the Secretary of State has the power to call in the trading accounts on the Harbour Company for scrutiny and audit.
Paul Maloney, GMB Regional Secretary said: "Bembridge Harbour owner Malcolm Thorpe has refused to publish the Harbour's full accounts. He has also refused to meet GMB to discuss the situation which has been brought to our attention by our members who work and live in Bembridge.
"The whole way that Mr Thorpe's company structures are built around the statutory Harbour Company need to become more transparent to gain public confidence.
"It is regrettable that Mr Thorpe has refused to either meet with GMB or attend the public meeting which affords him the perfect platform to address the concerns of harbour residents, users and GMB."
Contact: Adrian Baker 07941 071849 or adrian.baker@gmb.org.uk GMB Southern Press Office 07970 114762
Notes to Editors:
Previous GMB Press Release
"GMB Congress Call on Secretary of State for Transport to Use Powers to Investigate Finances of Bembridge Harbour Company in Isle of Wight" (6 June 2018)
https://www.gmb-southern.org.uk/news/gmb-congress-call-on-secretary-of-state-for-transport-to-use-powers-to-investigate-finances-of-bembridge-harbour-company-in-isle-of-wight