GMB to ballot members providing NHS property services in Sussex over pay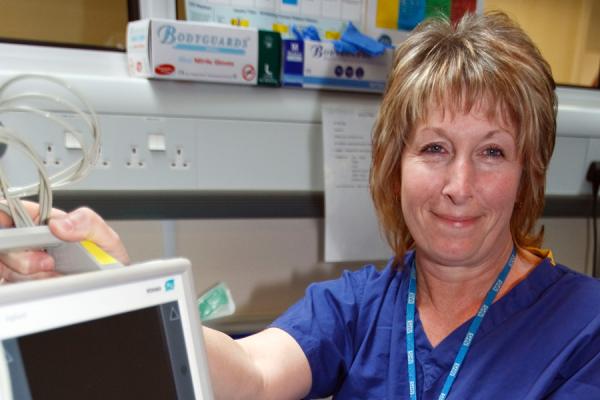 GMB members at NHS property services in Sussex undertake consultative ballot on pay cuts through enforced changes to nationally agreed NHS roles and job specifications.
The new job evaluations, which they plan to remodel the service around, have not even been discussed or agreed with GMB or affected staff locally says GMB Southern.
GMB, the union for NHS staff, have today commenced a consultative ballot over unilateral changes to NHS bandings of staff providing facilities services at hospitals across Sussex.
GMB members at affected hospitals including Lewes Victoria, Crowborough War Memorial and Uckfield Community Hospitals.
Members will receive their ballot papers over the next few days as a response to NHS Property's offer to reduce current NHS bandings and pay scales, whilst changing job specifications and expanding the job roles of staff.
The ballot, which closes on Friday 4th August, will complete GMB internal industrial action process and will allow GMB, if NHS Property continue to refuse to meet and deal with local GMB officials representing affected staff members, to move to formalise an industrial dispute and potential strike action.
The enforced implementation will see changes to job descriptions, job titles and duties despite staff having been TUPE'd to NHS Property Services and currently remain linked to national NHS standardise job roles and NHS pay bandings. The change will mean that TUPE'd staff will be vulnerable to detrimental changes to bandings and therefore pay, if the new roles and job evaluations which accompany them are not challenged from day 1.
Gary Palmer GMB Organiser said,
"Why NHS Property Services would think that staff would accept such sweeping changes to roles along with a pay cuts I don't know, but perhaps it's a sign of the disconnection staff have felt with NHS Property Services since they were TUPE'd from East Sussex Healthcare NHS trust in 2016, and it means I assume that we are not going to see any improvement in those relations any time soon.
"What I do know is that refusing to consult with GMB in Sussex won't make the issue go away, in fact it's the main reason that members have felt the need to start industrial processes which could ultimately lead to strike action if things remain the same. The new job evaluations, which they plan to remodel the service around, have not even been discussed or agreed with GMB or affected staff locally. That is not acceptable and rightly they are seeing the response from staff to that exclusion.
"NHS Property Services have taken to being a private company like a duck to water and looking to cut staff's bandings back down to band 1 means that while many other employers of NHS staff who actually appreciate and value their employees are considering improving the lives of their band 1 employees through discussions with GMB and other health unions to stage entry onto band 2 as a minimum for staff. NHS Property Services, on the other hand, prefer looking to simply maximise profitability off the backs of the lowest paid workers within the organisation, under the pretext of transforming and improving the service they provide by unilaterally forcing through unfair change.
"Unfortunately for them it's not something GMB members are going to sit by and idly accept without meaningful consultation, and even taking into account possible winners in any redesigning of the service, it should never be at the expense of others within an organisation.
"At any time as always during the balloting process we are always ready to meet to discuss matters if NHS Property Services are serious about seeking a resolution, if not then GMB will do what it needs to in order to defend robustly its members pay, terms and conditions in the workplace.
"I hope for the former but fear it will be the latter."
ENDS
Contact: Gary Palmer on 07552 165 950
For more information, please visit www.gmb-southern.org.uk. | To unsubscribe, click here.