GMB support pickets against public auctions of social housing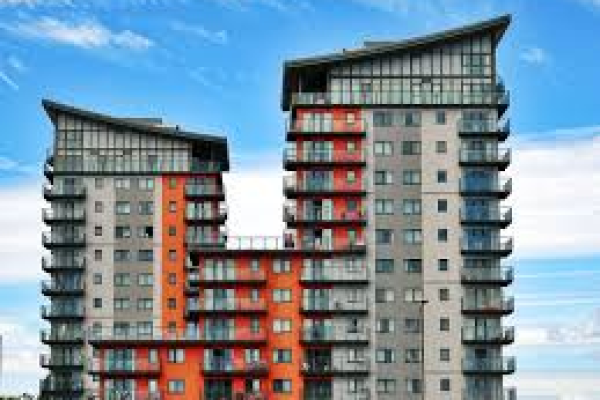 "There are desperate families in bed and breakfast and other temporary accommodation who badly need these homes being sold at auction", says GMB Southern
GMB are supporting protests against two public auctions of mainly London social housing on Thursday 14 and Tuesday 19 February. At the first Allsop auction a total of 44 Housing Association homes are up for sale in Park Lane auction. The second Saville auction sees a further 18 Housing Association homes under the hammer in Mayfair. There is a third online auction selling a further 37 Housing Association homes. Homes for sale are in Westminster, Hackney, Tower Hamlets, Wandsworth, Lewisham, Croydon, West Sussex and East Sussex.
This comes after a report from the Chartered Institute of Housing which shows that 165,000 social homes have been lost since 2012. This includes nearly 50,000 Housing Association homes.
Details of the pickets are as follows:
Allsop auction:
Thursday 14 February
9:00 AM
Intercontinental London Park Lane
One Hamilton Place
London
W1J 7QY
Savills auction:
Tuesday 19 February
10:00 AM
Marriott Hotel
Grosvenor Square
London
W1K 6JP
The Chartered Institute of Housing has predicted that loss of social housing will reach 199,000 by 2020. This makes it increasingly difficult for people on lower incomes to access a decent home at a price they can afford.
Funding for social rent, which tends to be around 30-40 per cent cheaper than market rent, was cut by the coalition government in 2010. Since then, funding has been targeted towards homes for 'affordable rent', which can be up to 80 per cent of market rents.
Paul Maloney, GMB Regional Secretary said: "GMB Southern is calling for this sale of social housing to be stopped. GMB is calling for support for these protests.
"There are desperate families in bed and breakfast and other temporary accommodation who badly need these homes being sold at auction.
"What has happened to the consciences of board members of Housing Associations and extremely well paid senior managers of these organisations? Politicians like Sadiq Khan Mayor of London and the Labour Party Housing Shadow Housing Minister John Healy MP have to step into this issue and get a moratorium on sales as is being called for by the Chartered Institute of Housing."
Contact: Michelle Gordon 07866 369259 or GMB Southern Region Press Office 07970 114762
Notes to Editors:
1] Chartered Institute of Housing – 'More than 165,000 homes for social rent lost in just six years, new analysis reveals' (6 January) http://www.cih.org/news-article/display/vpathDCR/templatedata/cih/news-article/data/More_than_165000_homes_for_social_rent_lost_in_just_six_years_new_analysis_reveals