GMB support Sussex Defend the NHS rally in Brighton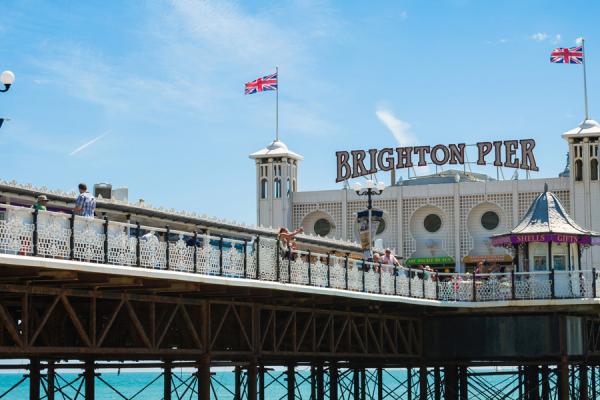 GMB support Sussex Defend the NHS demonstration and rally in Brighton this Saturday (13th October). "We will always be at the forefront both in the public and private sector in taking strong actions against those that treat our members and their family's directly or in-directly unfairly", says GMB Southern
GMB are supporting a demonstration and rally held by Sussex Defend the NHS in Brighton on Saturday 13th October.
The 'Communities United: Fighting for our Public Services' rally and demonstration will see union members standing alongside healthcare campaigners and members of the public to oppose the "devastating impact" of austerity measures.
Details of the rally and demonstration are as follows:
Saturday 13 October
Speakers from 11:45 PM
The Level
Brighton
BN2 9SY
March Leaves: 12:30 PM
Rally starts at: 1:30 PM
Regency Square
Brighton
BN1 2FG
Speakers will include GMB regional secretary Paul Maloney and members of Sussex Defend the NHS.
Paul Maloney, GMB Regional Secretary said: "The GMB Union have never been one to avoid a fight when it comes to seeing member's, worker's and people's lives being destroyed by this heartless Government's relentless cuts.
"Despite Theresa May's laughable comments that austerity is over, GMB members working in the public sector know that the pressure on them and the services they provide has never been worse. As austerity bites deeper month on month into the lives of low paid workers across all sectors and society's most vulnerable as they spiral into despair, to organise and stand together in solidarity across the country and be very clear in saying, NO MORE!
"The GMB Union will always be at the forefront both in the public and private sector in taking strong actions against those that treat our members and their family's directly or in-directly unfairly, and our support for this march and continuation of our long history of close working and support of Sussex Defend the NHS is assured, as we look to take the fight to and seek the support of the people of Brighton & Hove and Sussex in speaking out for a fairer more inclusive society for all."
Contact: Gary Palmer 07552 165 950 or GMB Southern Press Office 07970 114 762