GMB support staff at Peacehaven Heights School vote to strike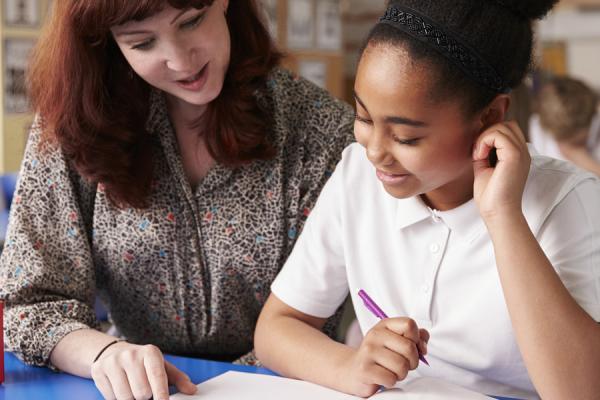 "There is increasing evidence to show that the academisation agenda has failed and putting our children's education in the hands of private companies does not benefit the children, staff or parents", says GMB Southern
GMB members working as support staff at Peacehaven Heights Primary school have overwhelmingly voted to take strike action against the academisation of the school.
GMB Union, alongside teachers from NEU, plan to take strike action after the Easter holidays in an on-going campaign against East Sussex County Council pushing the school Governors to explore academisation options.
Both unions and parents at the school have been campaigning since January to stop any further exploration of academising the school as it is not in the best interests for the children or staff at the school.
Lib Whitfield, GMB Regional Organiser said: "Support staff at Peacehaven Heights have overwhelmingly backed strike action against these plans in order to protect our school and the children's education.
"There is increasing evidence to show that the academisation agenda has failed and putting our children's education in the hands of private companies does not benefit the children, staff or parents.
"East Sussex County Council have strongly recommended that the school move to an Multi Academy Trust but the LEA are the ones best placed to support the school and the Council needs to stop washing their hands of their responsibility by continuing to push the failed Academisation agenda on our local schools and communities.
"Our members are calling on the Governors of Peacehaven Heights to take a stand against academisation of the school, like others in East Sussex have done, and support the unions and parents call for the school to remain part of the LEA."
Lloyd Russell-Moyle, Local MP for Brighton Kemptown said: "It is sad that staff are forced to take this action against the county council in order stand up against this privatisation of their schools.
"Academisation is a failed model for running our schools, I support the parents, community and now GMB workers who are all standing up against this change.
"Such a strong turnout in the ballot underlines the depth of feeling on this issue and welcome the result."
Contact: Lib Whitfield 07583 182085 or GMB Southern Press Office 07970 114762