GMB members at Forterra's Newbury site strike full steam ahead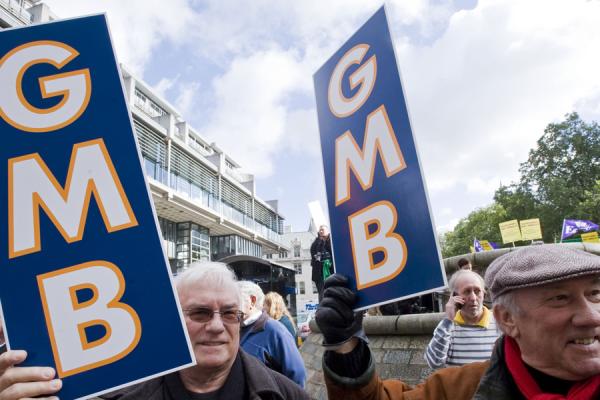 "The fact that our members voted 100 per cent for strike action, shows the depth of anger and frustration at the outrageous attitude adopted by this profitable company", says GMB Southern
GMB, the trade union for members working at Forterra's Newbury site (a heavy building materials supplier), have announced and notified their employer they are to take strike action. The intended dates of strike are 19 March at 6am until 20 March, 6am and 21 March at 6am until 22 March, 6am.
Earlier in December, the GMB members at Forterra, Thatcham voted overwhelmingly to take industrial action in a fight for pay parity: on a turnout of almost 80%, and 100% voted for strike action.
Asia Allison, GMB Regional Organiser said: "GMB has been asking for pay parity with no detriment to other terms and conditions. Since the ballot in December 2018, we have made some progress in negotiations and although we welcome the management's proposal of pay parity on the base rate with a sister site in another Region, not at the cost of compromising overtime rates.
"GMB are fully committed to making improvements to the existing terms and conditions and fully disagree with any detrimental cuts to achieve the initial aim which the Directors were proposing. Regrettably, we hit a brick wall and a breakdown in negotiations left us with no other option apart from strike action.
"We met last Monday with the management in good faith with the approach to conclude this pay dispute in the most amicable way. GMB believe that we have compromised since the original GMB counter proposal with a reasonable belief to meet Forterra management "half way". Unfortunately, we have made no progress since the last meeting, Therefore, we have been left with no other option than to proceed with the planned industrial action this week.
"The fact that our members voted 100 per cent for strike action, shows the depth of anger and frustration GMB members feel at the outrageous attitude adopted by this profitable company. GMB members were under paid and disadvantage for a number of years and it is disgusting that the management believe it's a 'fair deal', to finally give them the pay they deserved and should have in the first place but, cut the overtime rates at the same time.
"GMB members feel very strongly about the matter and standing together united in solidarity stronger than ever.
"GMB members are now calling on directors to address this matter appropriately, and bring pay in line with the other site without any compromise to existing terms and conditions."
Contact: Asia Allison 07813 541930 or GMB Southern Press Office 07970 114762