GMB Southern welcome London Mayor's announcement to ballot residents on regeneration projects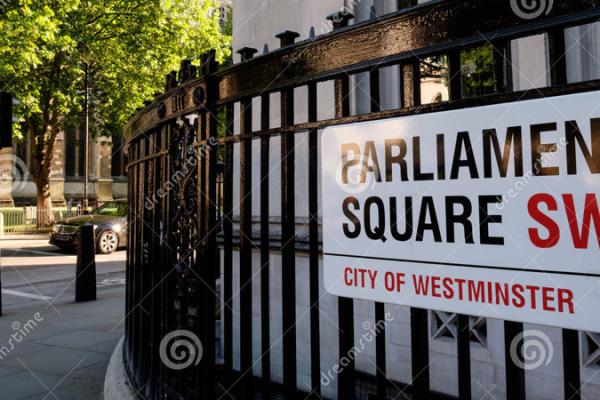 GMB Southern has welcomed the announcement today (February 2nd) by Mayor Sadiq Khan that residents on estates will in future be balloted on any new regeneration projects affecting their homes and estates.
Sadiq Khan announced the policy this afternoon at an event in Barnet with Labour leader Jeremy Corbyn.
Over 100 estates in London are targeted for full or partial demolition. GMB Southern is campaigning and lobbying for the right of residents on council and housing association estates to fight for the democratic right to ballots on all estate regenerations. [See notes to editors for list of estates facing regeneration and demolition]
Paul Maloney, GMB Regional Secretary said: "People in London need housing and need housing with stability.
"It is the responsibility of councils to properly maintain housing stock in good order but if regeneration is left to the market and profiteers all that will happen is construction of private dwellings and the decrease of public housing.
"Those units of accommodation remaining for social housing will have increased rent and charges that will price social housing into the hands of the profiteers thus reducing council housing stock in London.
"Tenants should be involved at all stages of any regeneration and be balloted on the final proposals. This would stop empty promises and non-delivery."
Contact: Michelle Gordon 07866 369 259 or GMB Press Office 07970 114 762
Notes to Editors
1) Sadiq Khan Press Release (1 February 2018)
https://www.london.gov.uk/press-releases/mayoral/ground-breaking-plans-for-estate-regen-ballots-0
2) Estates in London facing regeneration
Barking & Dagenham – The Leys Estate
Barking & Dagenham – Goresbrook Village
Barking & Dagenham – Gascoigne Estate
Barking & Dagenham – Abbey Road Co-op Estate
Barnet – Granville Road Estate
Barnet – Dollis Valley Estate
Barnet – Cricklewood Brent Cross
Barnet – West Hendon
Barnet – Grahame Park Estate
Barnet – Stonegrove and Spur Road Estates
Brent – South Kilburn, Albert Road
Brent – Church End
Brent – Alperton
Brent – Barham Park Estate
Ealing – South Acton Estate
Ealing – Dean Gardens Estate
Ealing – Green Man Lane
Ealing – Havelock estate
Ealing – Rectory Park
Enfield – Alma Road Estate
Enfield – New Avenue Estate
Enfield – Ladderswood Way Estate
Greenwich – Connaught Estate
Greenwich – Maryon Road and Grove Estates
Greenwich – Morris Walk Estate
Greenwich – Ferrier Estate
Greenwich and Bexley – Tavy Bridge Estate (Thamesmead)
Hackney – New Era Estate
Hackney – Woodberry Down
Hammersmith & Fulham – Watermeadow Court
Hammersmith & Fulham – West Kensington & Gibbs Green Estates
Hammersmith & Fulham – Edith Summerskill House (on the Clem Atlee Estate)
Hammersmith & Fulham – Ravenscourt Park
Haringey – Love Lane Estate
Haringey – Wards Corner site
Haringey – Northumberland Park Area Housing Estates
Havering – Briar Road Estate
Islington – Bemerton Estate
Islington – Andover Estate
Lambeth – Myatts Field Estate
Lambeth – Loughborough Park Estate
Lambeth – Cressingham Gardens
Lewisham – Excalibur Estate
Lewisham – Heathside and Lethbridge Estates
Lewisham – Reginald Road
Lewisham – Pepys Estate
Newham – Canning Town and Custom House (Hallsville quarter)
Newham – Carpenters Estate
Southwark – Wood Dene Estate
Southwark – Aylesbury Estate
Southwark – Heygate Estate
Southwark – Elmington Estate
Tower Hamlets – Robin Hood Gardens
Tower Hamlets – Cotall Street
Tower Hamlets – Ocean Estate
Waltham Forest – Marlowe Road Estate
Wandsworth – Tidbury Court
Wandsworth – Winstanley Estate and York Road Estates
Wandsworth – Alton West Estate
Westminster – Church Street & Paddington Green