GMB Southern to celebrate LGBT history month with training day for activists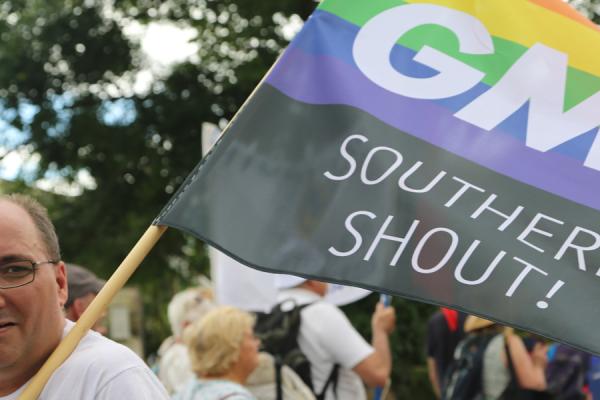 During LGBT history month (February) GMB Southern region will be holding a one day training course for workplace organiser's on Wednesday 22nd February.
The course will cover a legal update on LGBT+ legal cases, there will be a session on challenging stereotypes and an opportunity to learn more about the work our LGBT+ network Shout does in supporting LGBT members.
The afternoon session will be spent looking at how GMB workplace organiser's can support trans member in the workplace. This specialised training will be delivered by GIRES, Gender Identity Research and Education Society http://www.gires.org.uk/
GIRES have in the past helped to develop the GMB's Transgender Equality Toolkit, which you can find here http://www.gmb-southern-shout.org.uk/wp-content/uploads/14.10.28-GMB-Trans-Equality-toolkit-stewards-resource.pdf.
We are pleased to have them coming to deliver some detailed training with our activists.
If you would like to register to attend this training day please email michelle.Gordon@gmb.org.uk or call Michelle Gordon on 0208 397 8881.