GMB Southern support protest over development on Epsom's Longmead Estate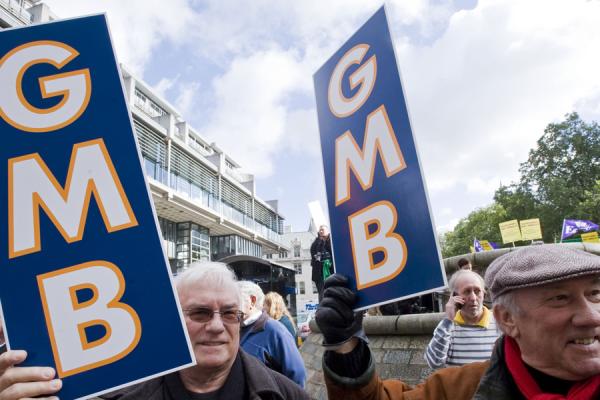 GMB Southern is supporting a protest by residents of the Longmead Estate in Epsom when development starts on Monday 3 April. The development, by United Living, of 30 houses and flats and a convenience store will cause massive disruption to the mainly elderly, disabled and families with young children who are resident in the local community.
The protest will take place from 8am Monday 3 April at Dorset Square, Epsom KT19 9HX.
Claire Stay, local resident and protest organiser said, "The council has let the current buildings fall into a state of despair over the past 30 years and have not invested in repairs or refurbishments.
"The local community, many of whom are elderly, disabled or families with young children, will be deprived of parking, safe access to and from their homes and fire service access will be severely hampered.
"All representations to the council and the contractors has been ignored and the residents feel like Epsom and Ewell council are denying the local population any rights or say in their own neighbourhood.
"The furious residents are proposing a blockage of the site from 8am Monday morning, in order to have their voices heard and listened to. Local families are outraged by the actions of the council and the contractors, whose eyes are set on nothing but profit.
"We will fight this to the bitter end to support our elderly, disabled and families."
Contact: Paul Maloney on 07801 343839; Devesh Singh on 07534 522 036; Colm Maloney Snr on 07803 132 684