GMB Southern Senior Shop Steward Awarded the Most Inspirational Individual on Equality at Work at GMB Congress in Brighton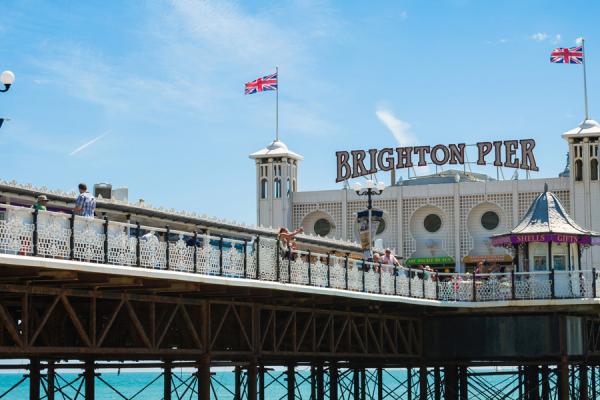 Paulo is not only an outstanding union organiser, providing excellent support for his members, but he is also an inspirational community leader, says GMB Southern
GMB Congress have today (Monday 4 June) awarded GMB Southern Region senior shop steward Paulo Fernandes the Most Inspirational Individual on Equality at Work at GMB Congress in Brighton.

Paulo is a GMB shop steward working for Carillion at Swindon Hospital. Over the last 6 years he has supported and stood up for his fellow GMB members at work.

Paulo and his colleagues provide cleaning and catering services to Swindon Hospital and the workforce is mainly Asian women.

Following the recent collapse of Carillion, Paulo has been dogged in his determination to ensure that his members are not forgotten and are given reassurances about their jobs.

He has pushed the PFI companies (Carillion and new contractor SERCO) and the NHS into constructive talks about the future of these vital services. As a result of Paulo's exceptional support for his members it has meant GMB membership has continued to grow amongst these workers.

The 101st GMB Congress, comprises of 500 elected lay members and 300 visitors and guests. GMB Congress delegates were elected from the GMB membership to represent over 640,000 members from every part of the UK and Ireland and every sector of the economy. Congress is the supreme policy making body in GMB.

Andy Newman, Branch Secretary for Wiltshire and Swindon Branch of the GMB said:
"GMB Southern region is extremely proud that our senior shop steward Paulo Fernandes has been awarded the Most Inspirational Individual on Equality at Work at GMB Congress today.

"Paulo is not only an outstanding union organiser, providing excellent support for his members, but he is also an inspirational community leader. He provides a lot of support to migrant communities in Swindon.

We are very proud to have Paulo in our union and proud that he has received this award today."

ENDS

Contact: Michelle Gordon 07866 369 259 or GMB Southern Press Office 07970 114 762