GMB Southern announces series of lunchtime hospital protests over insulting 3% pay offer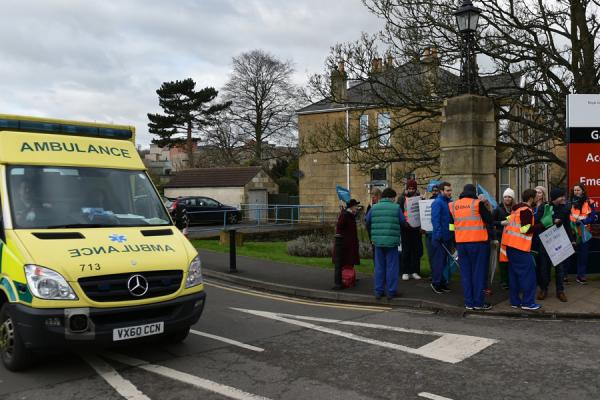 Exhausted and demoralised NHS staff are leaving the service and this insulting pay offer will escalate that, says GMB Union 
GMB, the union for all NHS staff, has announced a day of lunchtime protests on Tuesday, August 17 to take place outside hospital buildings across the South East. [1]
This is in response to the Government's announcement of a 3% pay offer for some NHS staff.
GMB has been campaigning for a restorative 15% pay award to address the dangerous 100,000 vacancy rate in the NHS, reward our hard-working members for their efforts throughout the pandemic and to reflect a decade of real terms pay cuts.
Helen O'Connor, GMB Regional Organiser, said: "The NHS recruitment crisis is escalating out of control and this is dangerous for patients.
"Exhausted and demoralised NHS staff are leaving the service and this insulting pay offer will escalate the drain of experienced staff out of the service.
"GMB NHS members are furious that this Government is offering only 3% when billions of pounds have been funnelled to private companies that have failed the nation during covid.
"Our members saved thousands of lives during the pandemic and they demand Ministers stop wasting public money and fund the frontline of the NHS - which is slowly collapsing.
"GMB will urge members to reject this pay offer and we will be coordinating a series of protests outside hospitals on Tuesday August 17 to escalate the fight for fair pay in the NHS.
"Any NHS worker or even supportive members of the public can join us, but the best way to show your support for this campaign is to join GMB." [2]
Contact: Helen O'Connor via 07506 711 574
[1] Full list of hospitals where protests are taking place TBC
[2] visit www.gmb.org.uk/join