GMB Southern call for urgent investigation into Carillion £800M black hole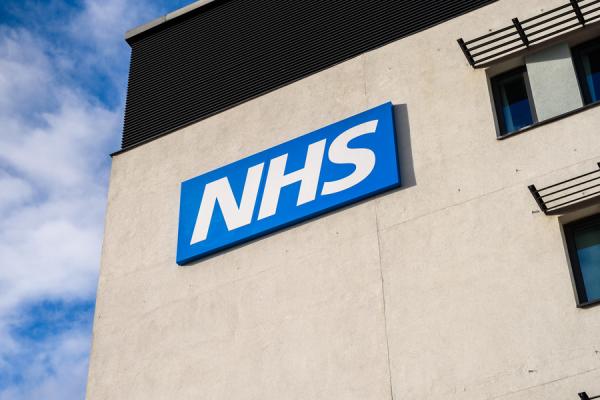 Government departments must take urgent steps to ring fence money paid to Carillion at Swindon hospital to ensure it cannot be spent on anything other than the care of patients at the hospital says GMB Southern
GMB Southern, the union for staff at the Great Western hospital in Swindon, is calling for an urgent investigation by the Department of Health and other government departments into the £800 million black hole in the accounts of Carillion plc. (see notes to editors for copy of Press Association report)
Paul Maloney, GMB Southern regional secretary, said,
"GMB Southern region is asking the Department of Health and other government departments to undertake an urgent investigation into the finances of Carillion plc in light of the reports that there is a black hole of £800m in their accounts.
"GMB members employed by Carillion on the Facilities Management contract at the Great Western Hospital in Swindon are concerned that the attempt by Carillion to fix the hole could lead the company to cut corners as they try to cut costs and save money.
"The Department of Health and other government departments must take urgent steps to ring fence money paid to Carillion at Swindon hospital to ensure it cannot be spent on anything other than the care of patients at the hospital.
"The size of the black hole in the Carillion accounts should give rise to concerns about the viability of Carillion and any investigation must establish how the board of Directors can fix the hole without detriment to the public contracts taken on behalf of the public"
ENDS
Contact: Paul Maloney on 07801 343839
Notes to editors:
1) Press Association news report 17 July 2017
CARILLION CALLS IN ACCOUNTANTS EY FOR BUSINESS REVIEW AFTER SHARE PRICE COLLAPSE
Ravender Sembhy, Press Association City Editor
Infrastructure giant Carillion has drafted in accountancy giant EY to help carry out a review of the business as it fights for its survival.
EY and Carillion will focus on "cost reduction and cash collection" following a torrid seven days for the firm.
Last week it suffered a dramatic collapse in its share price after announcing a profit warning which saw almost £600 million wiped from its value.
Interim chief executive Keith Cochrane said: "We are moving forward quickly with the actions outlined last week.
"Alongside our own efforts, EY will provide support across the business and bring an external perspective to our cost reduction and cash collection challenge.
My priorities are to reduce the group's net debt and create a balance sheet that will support Carillion going forward.
"We need to simplify the business and demonstrate that value can again be created for shareholders by focusing the group on its core markets, including infrastructure and property services, in which it has good strengths and leading positions"
Carillion's market capitalisation has gone into freefall, falling from £826 million to around £241 million in a matter of days after it warned over earnings and revealed an £845 million write-off on construction contracts.
Chief executive Richard Howson stepped down with immediate effect a week ago as the group said it would need to bolster its balance sheet and was struggling to stay within its borrowing limits.
He has been replaced by Mr Cochrane on an interim basis while a search is undertaken for a permanent boss.
In better news for the firm, Carillion was named among the firms awarded contracts for the building of phase one of the HS2 rail line.
The deals are worth £6.6 billion in total and will see tunnels, embankments and viaducts constructed between London and Birmingham.
Shares in Carillion jumped by more than 7% off the back of the contract awards to 60.1p, but still way off from the 191p they were trading at before the stock collapsed last week.
Neil Wilson, senior market analyst at ETX Capital, said: "This ought to help its share price but whether it can deliver these contracts is another matter.
"It could make it a slightly more attractive prospect to rescue if it comes to that.
"But it's hard to see an awful lot to be cheerful about. This stock could have further downside."
For more information, please visit www.gmb-southern.org.uk. | To unsubscribe, click here.