GMB Southern @ Glastonbury 2019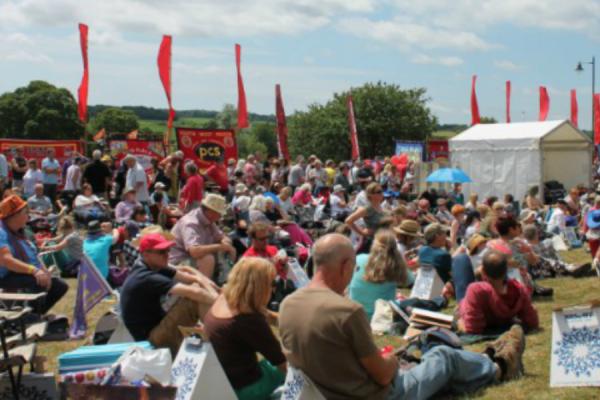 Do you like live music and are you a fan of the festival scene? Then why not volunteer to work with the GMB Trade Union and the Workers Beer Company at this years Glastonbury Festival!
GMB have worked with the Workers Beer Company for over thirty years serving alcoholic and soft drinks at some of the biggest music festival in the UK & Ireland.
This year, Glastonbury Festival opens its gates on Wednesday 26th June and volunteers will be required to travel to the Glastonbury site on Tuesday 25th, free transport will be available from regional centres and volunteers are strongly advised to use this option as car parking at the festival is very limited and cannot be guaranteed, there is no facility for camper vans. Return transport will depart Glastonbury on Monday 30 June (we cannot guarantee departure time due to the number of vehicles).
Volunteers will be required to bring all their own camping equipment as they will be camping in a secure campsite where showers, toilets, a canteen and a subsidised bar will be provided.
Volunteers will be provided with 2 meal vouchers per day which can be used in the Workers Beer Company canteen, and 2 drinks vouchers will be issued at the end of each shift worked which may be exchanged for drinks at a nominated bar on the site or in the WBC campsite bar.
When the Workers Beer Company starts trading at the event, Volunteers will work a 6 hour shift that will vary in terms of times and days but once you have completed your shift you are free to enjoy the festival.
If you are interested in volunteering at this years Glastonbury Festival and can attend the festival from the 25 June until 30 June, then please fill in the form at https://www.gmb-southern.org.uk/gmb-at-glastonbury-festival-2019 and we will register you with the Workers Beer Company as a member of the GMB Southern Region Volunteer group.
Applications will be accepted on a first come first served basis, applications are open to GMB members only who will be entitled to bring a plus one with them, but they must also be prepared to work behind the bars
For further information, please contact Frank Macklin at the GMB Thanet office on 01843609317 or email him at: frank.macklin@gmb.org.uk