GMB slams Wandsworth Council's decision to cut transport services for vulnerable children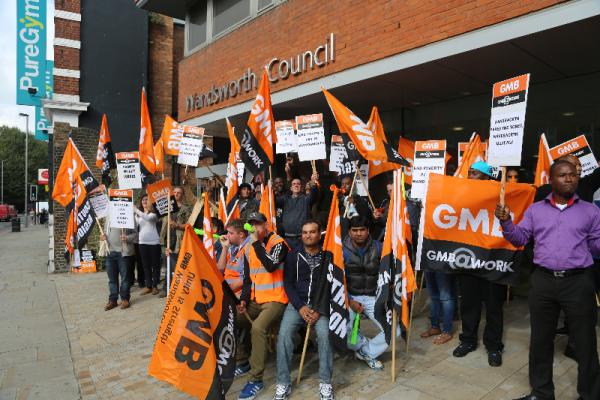 "This decision is bad for the pupils, bad for the parents, bad for the staff and bad for the environment", says GMB Southern
GMB, the union for local government staff, today slammed Wandsworth Council for cutting a number of specialised buses operated by a contractor, CT Plus, which take special educational needs children to four schools across the Borough.
Affected pupils at four schools, Southmead, Smallwood, The Alton and Sacred Heart, will no longer be collected by trained staff in special buses but will instead be picked up by taxis.
The decision to end the services was made during the summer and communicated to parents before the start of term. All other bus routes operated by CT Plus on behalf of the council remain in place.
Andy Prendergast, GMB Southern Region Senior Organiser, said: "For a council who continually boast about the low level of council tax charged to residents, the decision to stop these services is nothing short of outrageous. Parents and children alike have come to depend on a specialised service, one operated by virtually every council in the country which recognises the special needs of the children who are extremely vulnerable and ensures they are transported by people who they come to know and rely on.
"From now on parents are being told that instead of being picked up by properly trained staff, their children will be collected by taxis driven by strangers who are not trained and who don't understand their needs. The council boast about their low rates of council tax but the fact is that this kept artificially low is only due to poverty pay and decisions like these which affect the most vulnerable in the borough.
"The council should care more about the vulnerable children and their parents who depend on their services; instead they have betrayed them to make a tiny saving. Those Conservative councillors have shown once again that they view those who rely on their services in utter contempt, and they should be thoroughly ashamed of themselves. This decision is bad for the pupils, bad for the parents, bad for the staff and bad for the environment.
"We call on them to immediately reverse this decision in order to show that they actually care about those who use their services and aren't simply selling them save their constituents a few pence each."
Contact: Andy Prendergast 07984492726 or GMB Southern Press Office on 07866441656