GMB slams government hypocrisy in opening huge Coronavirus field hospital while closing existing A&E and Intensive Care Units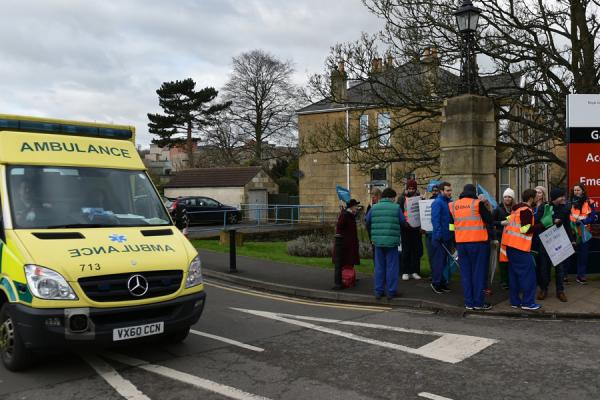 "The removal of these services at existing major acute hospitals will only result in death", says GMB Union
GMB has slammed Government hypocrisy after it announced a huge new field hospital while pushing ahead with A&E and intensive care unit (ICU) closures.
Ministers say the ExCel Centre in East London will be transformed into a field hospital to care for up to 4,000 coronavirus patients.
However, it is simultaneously proceeding with plans to close A&E and intensive care units at Epsom and St Helier Hospitals.
The consultation to remove all acute services from the South West London and Surrey hospitals closes on 1 April 2020.
Helen O'Connor, GMB Regional Organiser, said: 'Despite the tragedy unfolding before our eyes and the devastating shortage of critical care beds, the Government is still proceeding with plans to close A&E, ICU and all other acute services at Epsom & St Helier Hospitals.'
'The removal of these services at existing major acute hospitals will only result in death.'
'After years of unnecessary austerity, NHS cuts have brought the health service to its knees and we are all now suffering because of it.'
'GMB Union is again [1] calling on the government to put an immediate stop on all plans to close A&E, ICU and all other acute services at Epsom and St Helier Hospitals.'
Media enquiries Helen O'Connor 07506 711574 or Helen.OConnor@gmb.org.uk
The Keep Our St Helier Hospital campaign group have also organised a petition that you may wish to sign: koshh.org/petition
[1] www.gmb.org.uk/news/major-risk-life-government-must-stop-plans-shut-aes-and-icus