GMB secures pay rise for ambulance workers at Epsom & St Helier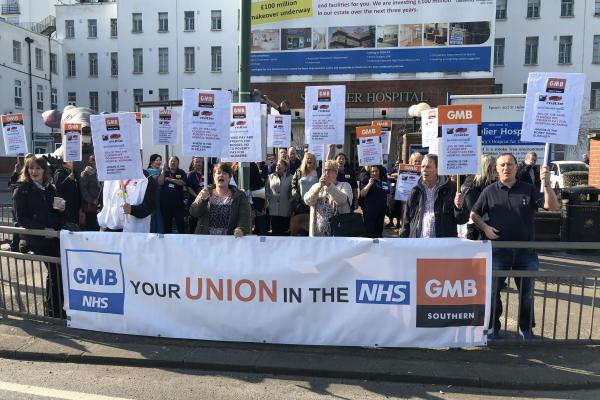 "Union organising works!" says GMB Union
GMB has secured a 'long-overdue' pay rise for Epsom and St Helier non-emergency patient transfer workers.
They will now receive the real living wage of £10.75 hour – backdated to July 2019
The patient transport service has been outsourced several multiple times and had many workers on low wages.
Many of the ambulance workers were not in any trade union a year ago, but joined GMB after a long organising campaign on the Sutton Hospital site.
Now they have won themselves a substantial pay rise.
Daniel Hogg, GMB Representative, said: "Just 18 months ago I was not even in a trade union and now I am a GMB rep. I have learnt that union organising works and that it is the only way to get management to engage and take the workforce seriously.
"After a difficult start, things appear to be moving forward in a more positive direction. There are now some real indications that management are finally taking us seriously.
"This pay rise was long overdue and Epsom and St Helier NHS Trust have done the right thing in increasing our wages. We have been working hard to support hospital patients throughout this pandemic.
"I am now hopeful GMB Union can build positive, effective industrial relations with management in the trust."
Media enquiries: Helen O'Connor on 07506 711 574 or GMB Press Office on 07958 156846 or at press.office@gmb.org.uk