GMB reaches landmark agreement with Dorset Council for disabled workers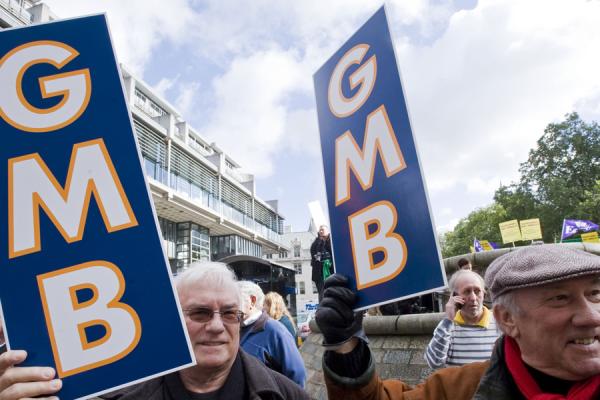 More than four thousand Dorset Council workers now protected by reasonable adjustment passport policy 
GMB has struck a landmark deal for Dorset Council to sign up to the union's ground-breaking disability passport.
The passport - developed by GMB and the TUC - is a straightforward, worker owned process, that removes the stress and uncertainty many disabled workers face around reasonable adjustments.
Dorset Council employs 4,617 employees who will now be covered by the policy - which agrees the adjustments disabled employees need to enable them to stay in work.
It also means workers who require reasonable adjustments won't have to keep repeating the same conversations about what they need to be able to fulfil their role.
Izzy Pochin, Lead Representative and Negotiator for the GMB said:
"Many workers tell us that even when reasonable adjustments are agreed by one manager they might have to repeat sensitive conversations over and over, causing distress and unnecessary additional work.
"As a disabled worker, I've led on these negotiations for GMB and I am pleased to see how my lived experience has been fully incorporated into this Reasonable Adjustment Passport.
"Dorset Council is now committed to the Social Model of Disability and there is greater awareness of the need for a person-centred approach.
"Disabled people do not all have the same experiences of their conditions or need the same adjustments.
"Employers must support disabled workers as individuals, and tailor support for the specific needs of the worker.
"This work will ensure this happens in Dorset Council."
ENDS
Media enquiries: GMB Press Office on 07958 156846 or at press.office@gmb.org.uk
Notes to Editors:
As part of these negotiations the council and GMB have agreed a policy, a template Passport and associated guidance.
GMB and the TUC's model Passport and Agreement provided an excellent foundation on which to begin negotiations but the agreement made between GMB and Dorset Council have achieved even more for our members and shone a new light on previous work, that better meets the needs of disabled workers"